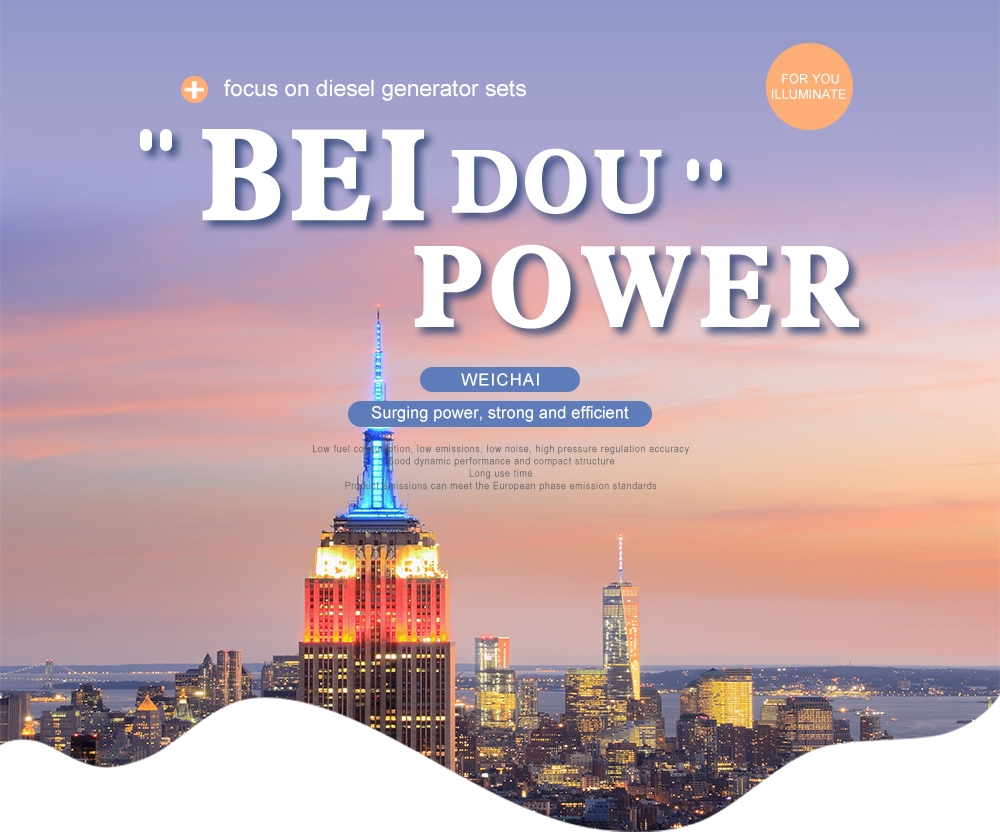 Product Display

About The Genset
The model of Beidou Power Weichai series 50KW diesel generator set is BD-W50,The unit is mainly composed of a diesel engine, a generator and a controller. The diesel engine adopts the brand new diesel engine produced by Weichai Rui Power, the alternator adopts an all-copper brushless motor, and the controller part adopts a computer module controller with four protections. At the same time, the unit is also equipped with an all-copper water tank, high-quality shock pad, oil pump, check value and battery disconnect switch, so that customers can trust with the best configuration. The manufacturer of the generator set is Yangzhou Beidou Power Equipment Co., Ltd. The factory address is in the famous hometown of generator sets in China - Yangzhou, Jiangsu, China. Our company mainly sells open, silent and mobile diesel generators with factory price at 9KVA~2500KVA. The engine brands include Volvo, Perkins, Cummins, Deutz, Yuchai, Weichai and Ricardo, Strict management system, experienced workers and complete production system ensure our generators powerful, stable and realizable.
About Parameter
| | |
| --- | --- |
| Brand | Beidou Power |
| Model | BD-W1500 |
| Place of origin | Yangzhou, Jiangsu, China |
| Genset power | 1875KVA/1500KW |
| Output current(A) | 2700A |
| Rated AC Voltage(V) | 230/400V;240/440V |
| Frequency | 50HZ;60HZ |
| Power factor | 0.8 (lag) |
| Line system | Three-phase |
| Noise level(dB) | ≤102;68  |
| Fuel consumption at 100% load | ≤240L/h |
| Dimensions (mm) | 5000*2500*2200 mm |
| Weight (kg) | 12000kg |
About Diesel Engine
Engine Basics
Baudouin company, headquartered in Casey, France. Baudouin (Weifang) Power Co., Ltd., as the primary position for Baudouin International Engine Company to enter the Chinese engine market, has established a complete procurement, advanced manufacturing and high-quality after-sales system in China. The company has passed the certification of GB/T19001-2008 quality management system, GB/T24001-2004 environmental management system, GB/T28001-2011 occupational health and safety management system and so on.
Emission requirements: meet non-three emissions.Excellent noise performance: adopt eccentric piston, closed flywheel housing, strengthen gear chamber, optimize combustion, and vibration and noise are better than competing products.High reliability: the overhaul period of key components can reach 20,000 hours, built-in respirator, high separation efficiency, long-life imported filter material for machine filtration and combustion filter, good filtration effect.
| | |
| --- | --- |
| Diesel engine model | 12M55D1870E310  |
| Engine Power | 1870KW |
| Type | Four stroke and mid-cooling |
| Four stroke and mid-cooling | water cooling |
| Number of cylinders | 16/in V |
| Bore (mm) × Stroke (mm) | 180*215 |
| Exhaust Capacity(L) | 52.8 |
| Compression ratio | 15:01 |
  About Alternator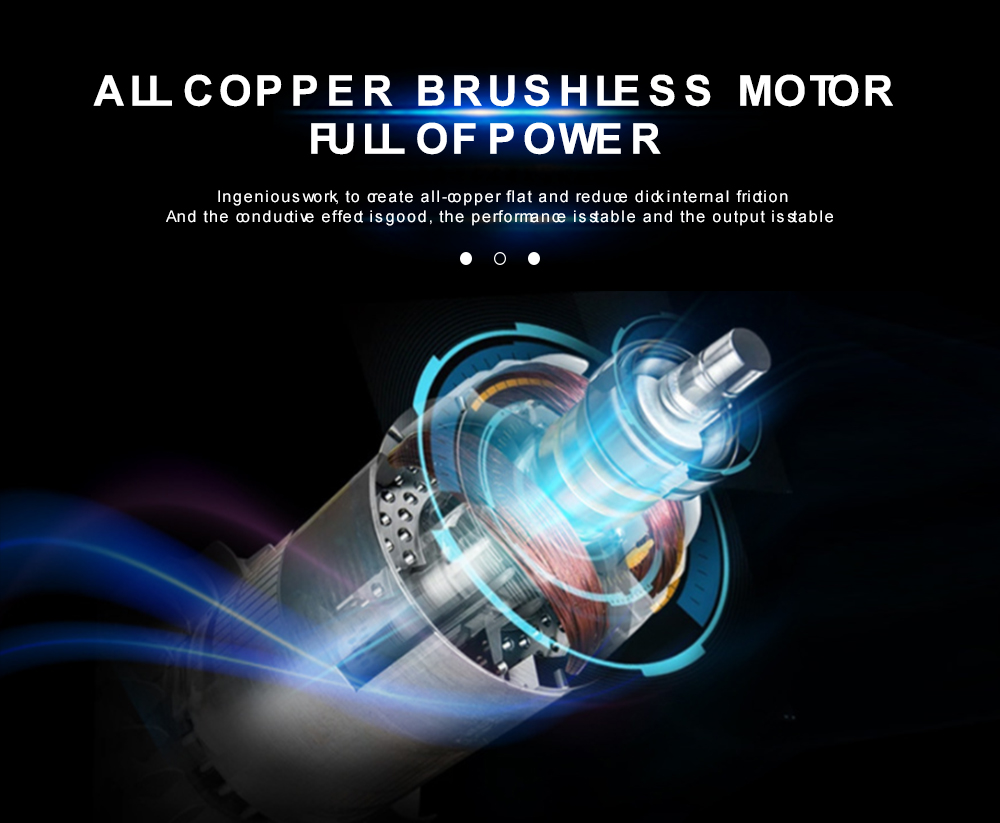 Advantages of All-copper Brushless Motor
1.The all-copper generator is more durable: aluminum has a larger resistance than copper, and the heat generated during use is relatively high, so it is easy to burn the motor. Moreover, the welding of aluminum and copper cannot be naturally integrated, and the connection point of the power line is easily burnt out, resulting in the life of the whole machine of the aluminum wire motor water pump is much lower than that of the pure copper wire motor water pump.
2.Pure copper wire motor is more energy efficient. The resistance of circuit elements is proportional to the amount of heat generated, and the larger the resistance, the greater the heat. Tiequan pure copper wire motor pump, pure copper wire has lower resistance than aluminum wire, low heat generation, smooth current, no heat waste, energy saving and energy saving.
3.High efficiency and low energy consumption. The application of brushless motors is being vigorously promoted all over the world, which has a lot to do with the performance advantages of brushless itself. From the perspective of energy consumption, it is indeed the general trend.
Alternator Parameter
| | |
| --- | --- |
| Brand | Stamford;Marathon;Leroy;Beidou Power and so on |
| Power | 1875KVA/1500KW |
| Rated AC Voltage(V) | 230/400V;240/440V |
| Excitation way | Brushless, self-excitation, AVR |
| Rated frequency | 50HZ;60HZ |
| Insulation level | H |
| Degree of protection | IP22;IP23 |
About Controller 
About Accessories
Optional Accessories
About Us