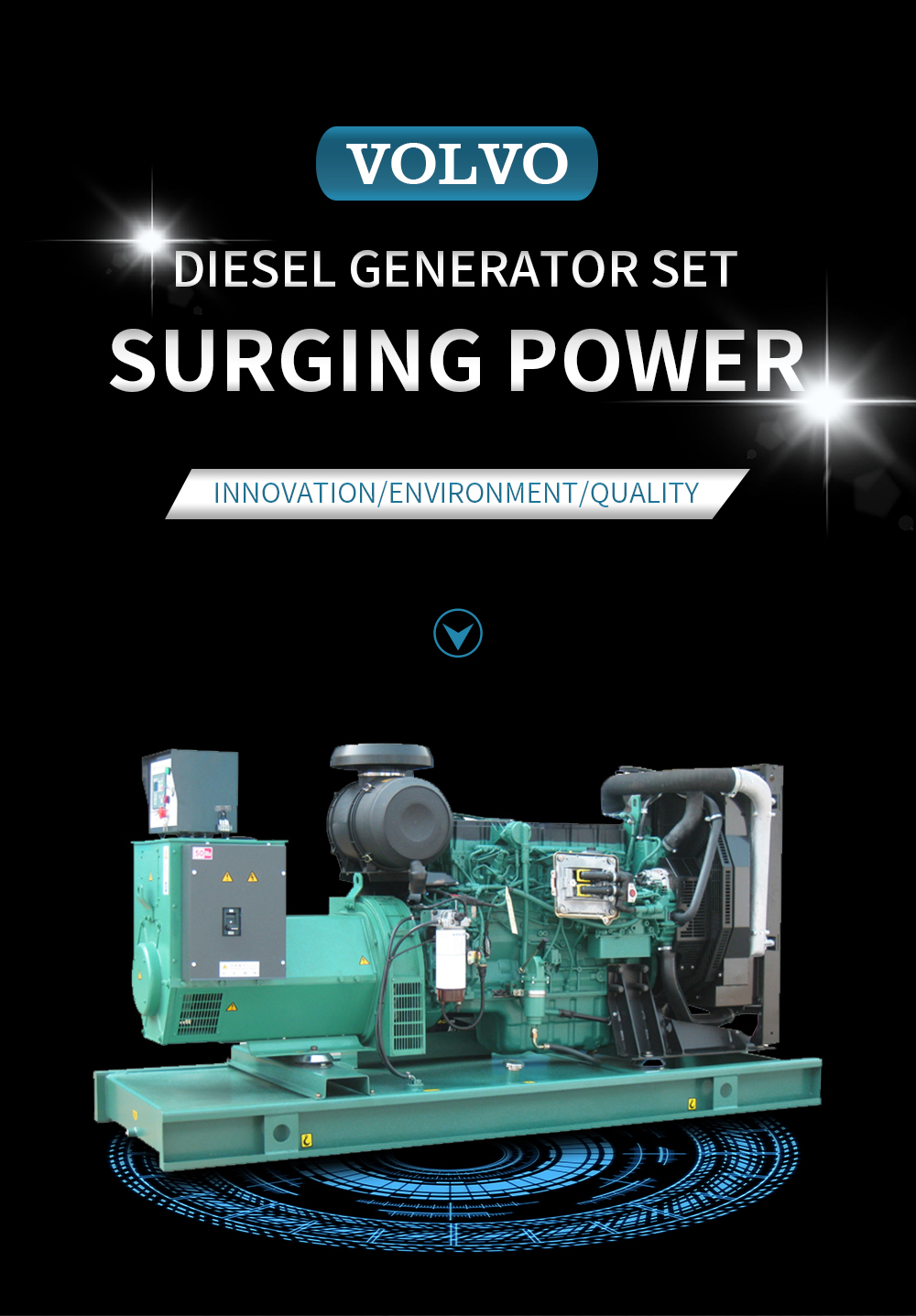 Beidou 30KW 40KVA diesel generator sets use international or Chinese well-known brands of diesel engines as the power source. The high-performance all-copper wire motor and computer intelligent control system developed and produced by Beidou itself ensure the power and stability of the generator set. At the same time, it is easy to operate, free of installation, simple to use, and has an intelligent protection system. The output rated power of the 30KW 40KVA diesel generator set produced by Beidou is 30KW 40KVA, and the maximum output power is 33KW 44KVA. The frequency of 50Hz or 60Hz can be customized according to user needs, and a single item of domestic power or three items of industrial power can be selected. Use voltage. High-quality diesel generator sets are sold at factory prices, with different configurations available upon request.
* Diesel engine (with all accessories, three filters and electrical systems);
* Brushless alternator;
* Steel structure base;
* Fan water tank cooling system;
* Flange coupling;
* 24V start motor and charging motor;
* Air filter, diesel filter and oil filter;
* Airborne control screen;
* Air protection switch;
* 24V start battery and battery line;
* Generator set shock absorber;
* Efficient silencer for industrial use;
* Random technical documents;
* Original warranty card;
* Genset manual;
* Engine manual;
* Generator manual;
* Genset test report;
* Product certificate.
Performance
Electrical performance:In accordance with GB2820 and iso8528/3 standards.It also meets the technical requirements of YD/T502 special diesel generator set for communication of post and telecommunications system;
Rated voltage: 400/230 v;
Connection mode: 3 phase 4 wire;
Frequency: 50 hz / 60 hz;
Rated power factor: 0.8 (hysteresis);
Suppression of radio interference: in accordance with vde0875-n class and GB2820.
Installation of Volvo Diesel Generator
Selection of Volvo generator room
* Volvo diesel generator sets require an environment conducive to ventilation and exhaust;
* Sufficient operating space;
* Reasonable layout;
* Do not place inflammable or explosive articles.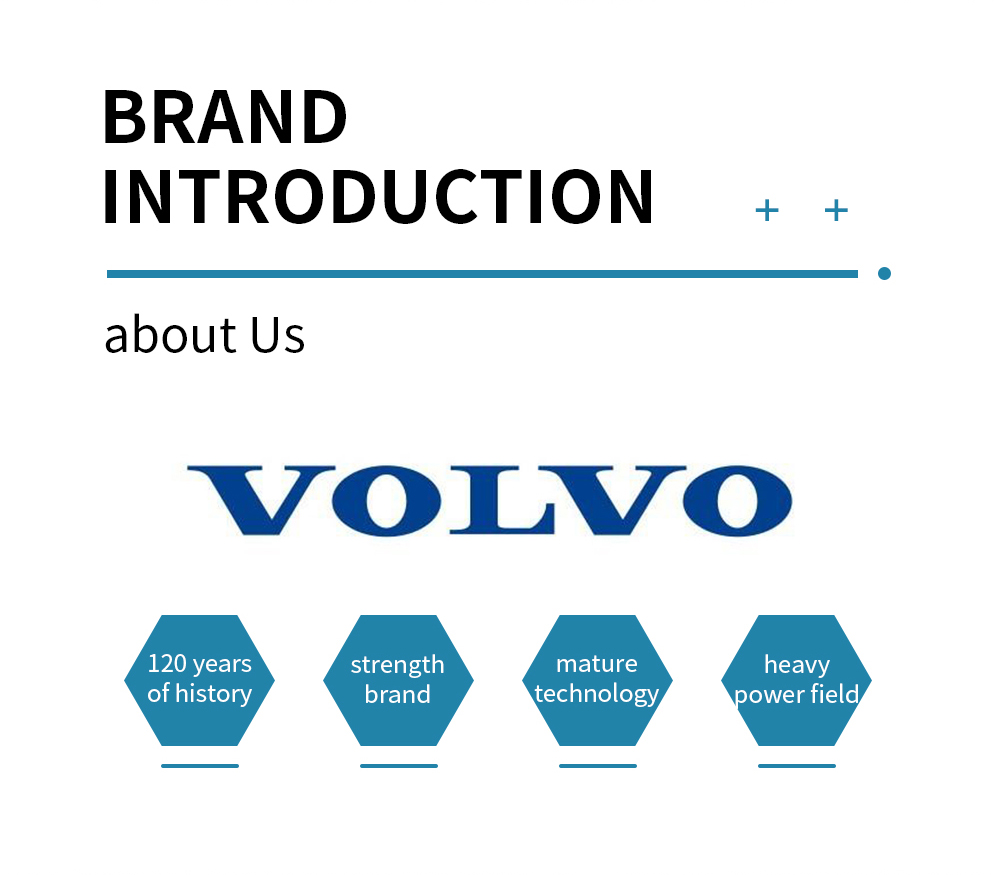 Installation basis of Volvo generator set
* As long as the bearing capacity of the ground is enough, the foundation platform can be avoided;
* The Volvo diesel generator sets are equipped with highly efficient shock absorbers, and the foundation is free from shock isolation;
* Please refer to the installation technical manual for the size of the basic platform;
* There is no need to reserve anchor bolts for foundation platform.
Cooling and ventilation system of Volvo generator set
* The standard Volvo diesel generator set is a closed cooling water circulation system;
* Split-type cooling system or heat exchanger system may be used due to room conditions;
* The air inlet and exhaust outlets should be arranged reasonably to avoid the backflow of heating;
* The area of air inlet and outlet must meet the minimum clearance requirements.
Oil supply system of Volvo generator set
* Height difference between fuel tank and unit meets requirements;
* The size of the inlet tubing meets the requirements;
* The oil supply system shall be installed in accordance with the fire code;
* It is recommended to install oil-water separator when fuel quality is poor.
Exhaust system of Volvo diesel generator set
* Volvo diesel generator sets come standard with an industrial silencer;
* The exhaust system should minimize the number of elbows and shorten the total length of the exhaust pipe;
* If the specified length and elbow are exceeded, the exhaust pipe diameter should be increased appropriately;
* Bellows shall be installed between the exhaust pipe and the unit for isolation.
Noise suppression of Volvo generator set
* Machine room noise reduction processing, noise can be reduced to 60dB(A);
* Sound proof, super sound proof Volvo diesel generator set, reducing noise to 70-80db (A).
Maintenance Method
Daily maintenance
1. Check diesel generator work daily.
2. Check diesel generator: oil level, coolant level.
3. Daily check diesel generator for damage, leakage, belt slack or wear.
Weekly maintenance
1. Repeat daily class A diesel generator inspection.
2. Check air filter, clean or replace air filter core.
3. Release water or sediment from fuel tanks and fuel filters.
4. Check the water filter.
5. Check the starting battery.
6. Start the diesel generator and check for impact.