Product Display
About The Genset
BD-Y35 diesel generator set is produced by Beidou Power, a well-known diesel generator set manufacturer in China. The main power of the unit is 35KW, and the standby power can reach 40KW. The diesel generator set is mainly composed of diesel engine (Produced by original Yuchai factory)+ alternator(All copper brushless alternator, protection grade IP22/23)+ controller(Computer module with four protection systems: When the unit has high water temperature, low oil pressure, overcurrent, and overload conditions, the controller will issue an alarm). BD-Y35 diesel generator set has a wide range of uses, and can be used for backup power supply for small factories, Water conservancy gate projects, and can also be used to Hotels, Banks, Cinemas,etc.
| | |
| --- | --- |
| Brand | Beidou Power |
| Model | BD-Y35 |
| Place of origin | Yangzhou, Jiangsu, China |
| Genset power | 45KVA/35W |
| Output current(A) | 63A |
| Rated AC Voltage(V) | 230/400V;240/440V |
| Frequency | 50HZ;60HZ |
| Power factor | 0.8 (lag) |
| Line system | Three-phase |
| Noise level(dB) | ≤102 |
| Fuel consumption at 100% load | ≤5.6L/h |
| Dimensions (mm) | 1800*700*1250mm |
| Weight (kg) | 800kg |
Engine Basics
Engine (Powerful & Stable)
1.Compact Engine, light weight, strong power, long time service
2.World named brand in the line of Engine, invested by USA.
3.Heavy duty & durable 4-stroke water cooled industrial engine, stable running, longer service time.
4.Fuel injection pump, low consumption.
5.4-cy, 6-cy in line, Light weight, compact structure. 
6.Turbocharged intercooler, naturally aspirated.
7.Air/fuel/oil filters, start motor, battery charging alternator 24VDC, tool kits box, manual booklet & certificate.
Engine Parameters
| | |
| --- | --- |
| Diesel engine model | YC4D60-D21 |
| Engine Power | 40KW |
| Type | Four stroke and mid-cooling |
| Four stroke and mid-cooling | water cooling |
| Number of cylinders | 4/in L |
| Bore (mm) × Stroke (mm) | 108*115 |
| Exhaust Capacity(L) | 4.214 |
| Compression ratio | 17:01 |
About Alternator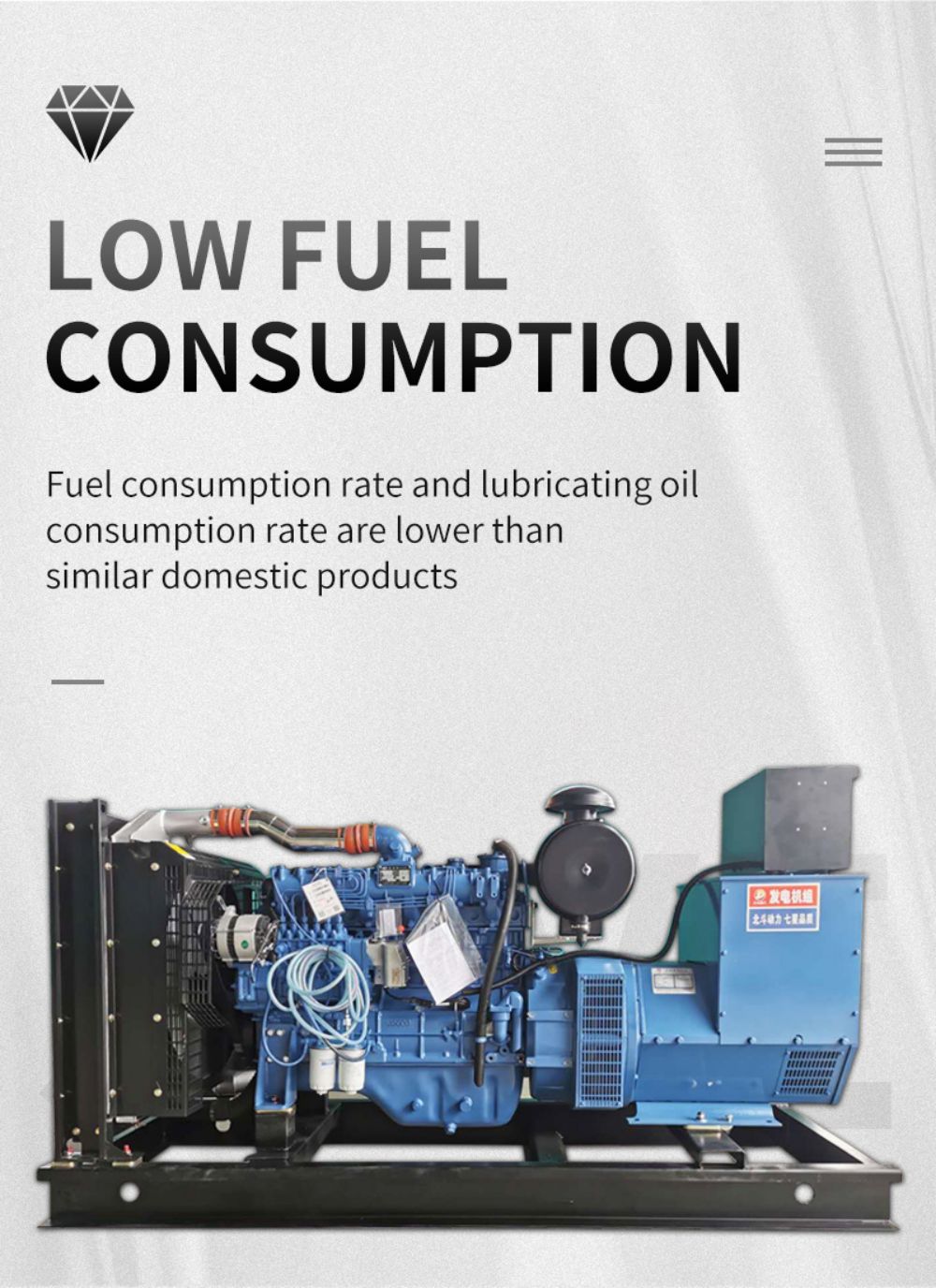 Advantages of All-copper Brushless Motor
1. Brushless, low interference: The brushless motor has removed the brush, and the most direct change is that there is no electric spark generated when the brushed motor is running, which greatly reduces the interference of the electric spark to the remote control radio equipment.
2.The all-copper generator is more durable: aluminum has a larger resistance than copper, and the heat generated during use is relatively high, so it is easy to burn the motor. Moreover, the welding of aluminum and copper cannot be naturally integrated, and the connection point of the power line is easily burnt out, resulting in the life of the whole machine of the aluminum wire motor water pump is much lower than that of the pure copper wire motor water pump.
Alternator Parameter
| | |
| --- | --- |
| Brand | Stamford;Marathon;Leroy;Beidou Power and so on |
| Power | 45KVA/35KW |
| Rated AC Voltage(V) | 230/400V;240/440v |
| Excitation way | Brushless, self-excitation, AVR |
| Rated frequency | 50HZ;60HZ |
| Insulation level | H |
| Degree of protection | IP22;IP23 |

About Controller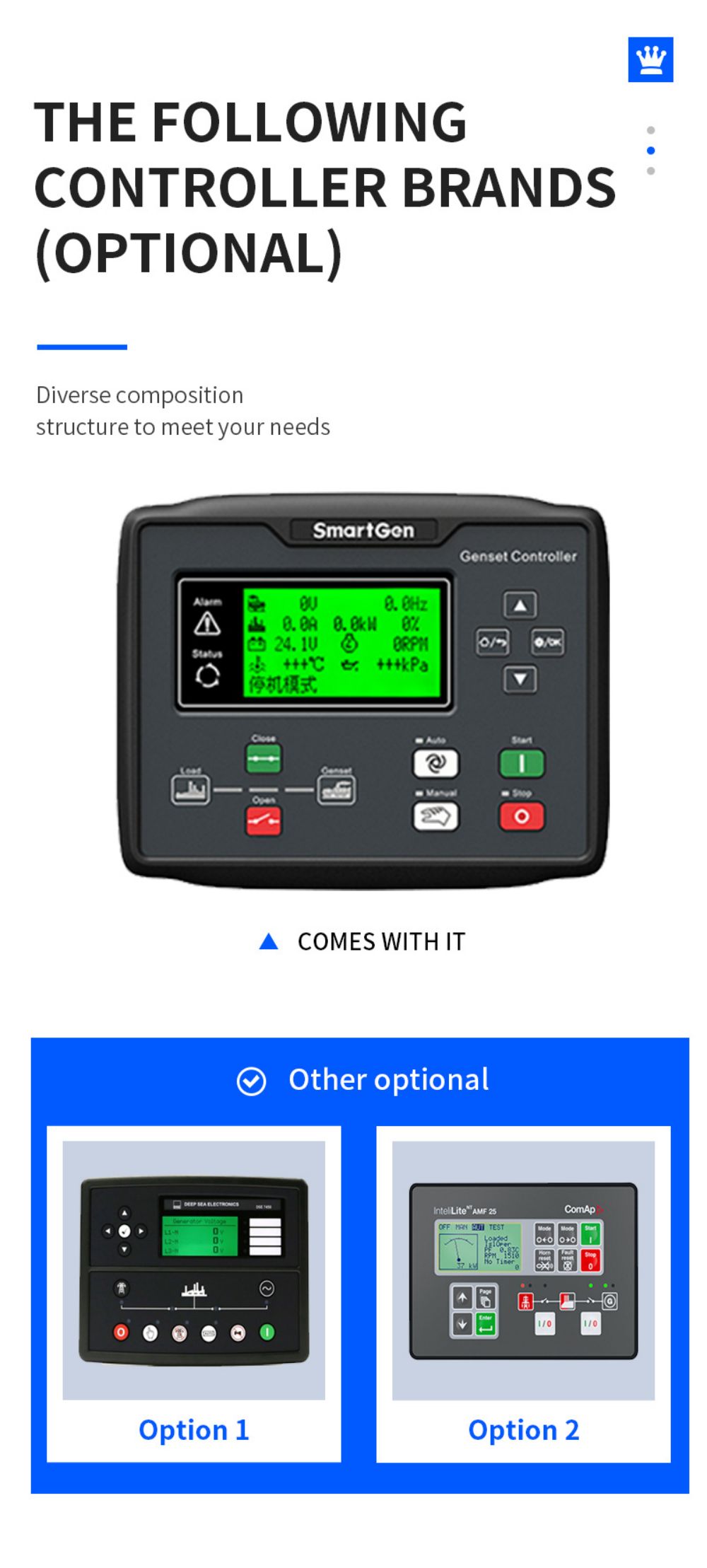 Optional Accessories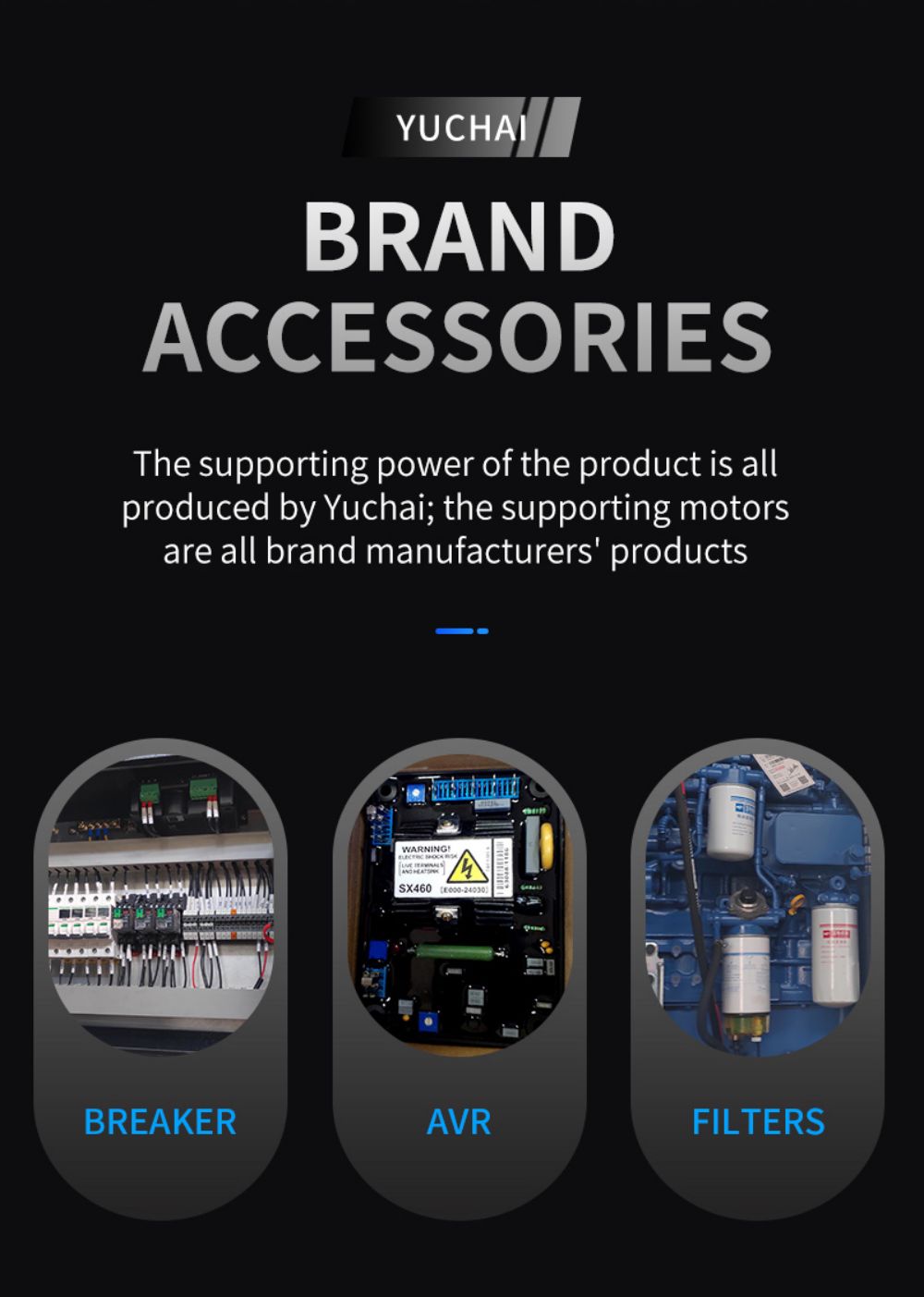 About Us