Product Description
Weichai 400KW 500KVA produced by Beiudou is with low fuel consumption anf strong power because Beidou choose original Weichai engine and Leroy Somer alternator to produce the generator set. High-quality accessories and high-quality technology, assembled by experienced technicians, superior performance, strong and stable power generation
Weichai Power Generator is a first-line brand in China, which can be used in various venues as a main power supply or a backup power supply. Beidou has been engaged in the production of generator sets for many years, focusing on quality, please contact if necessary.
Weichai power generator is a high-speed and strong-power diesel generating set with a wide range of uses and excellent performance. The generator have won the "National Excellent Gold Award" and "National Customer Satisfied Product Title".After years of product development, the development of power generator has continuously absorbed fruitful results. Modern science and technology, internal combustion engines, with advanced technical and economic indicators, compact structure, convenient operation, easy maintenance, and do evil environmental management in various fields.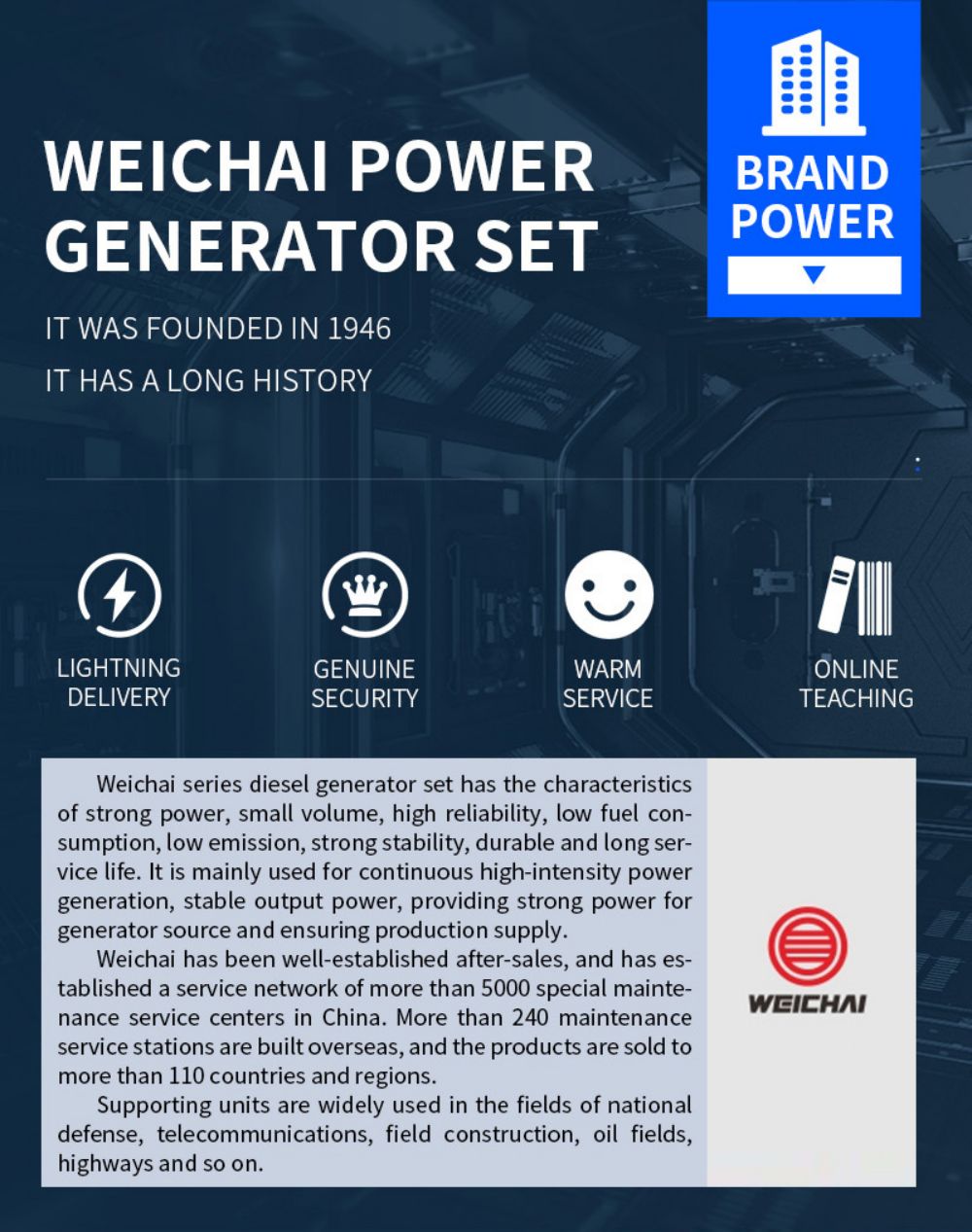 Beidou -Weichai generator also uses Weichai original parts including filters, belts and starters. Good conductivity, cost effective with the higher injection pressure, uniform oil supply law, all copper core. Turbo charge make engine powerful.
Beidou designed silent Weichai generator also to meet cilents further requirements in noise. Small in size, low in noise, thick in material.