Product Display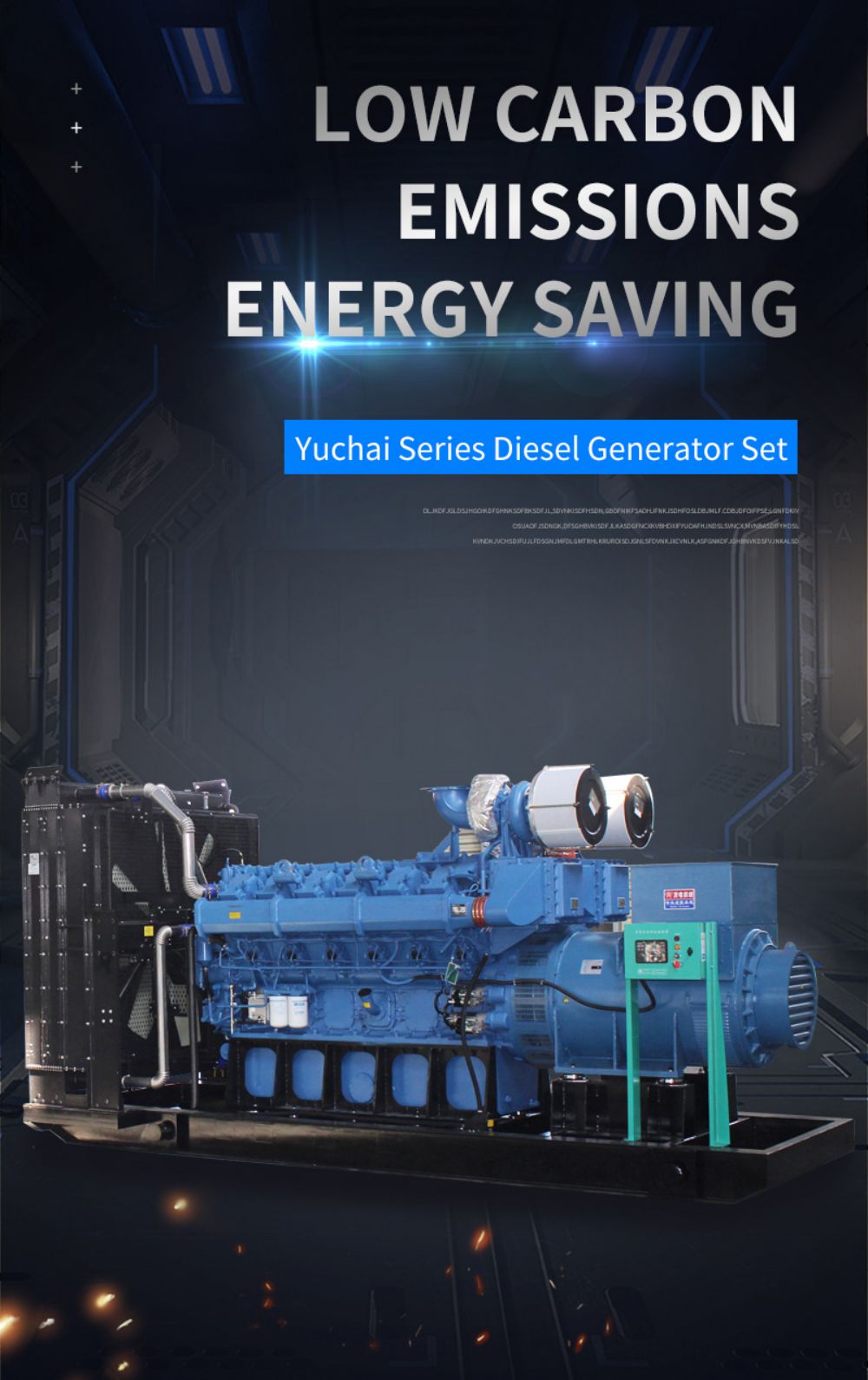 About The Genset
BD-Y500 is a model of Yuchai series 500kw diesel generator set produced by Yangzhou Beidou Power. The rated power of the genset is 500kw (625kva), the maximum power is 550kw (687kva), the diesel engine model is YC6TD840-D31, and the rated power of the diesel engine is 561kw (700kva), the maximum power is 605kw (756kva). The genset is optional: silent canopy (the soundproof box is designed as a three-layer vibration isolation structure type, with two soundproof doors inside and outside, and the soundproof box shell (the same as the inner shell) is made of 2-3mm thick high-quality cold-rolled electrolytic steel plate and multi-layer flame retardant soundproof material Composite, the surface is electrostatically sprayed) rainproof box (rainproof, snowproof, dustproof, can work in harsh environments; beautiful appearance, reasonable structure, good sealing, fully enclosed box, made of 2MM steel plate, box There are ventilation holes on the left and right sides of the body to keep the ventilation smooth and the temperature is not easy to be too high) and other models are optional.
| | |
| --- | --- |
| Brand | Beidou Power |
| Model | BD-Y500 |
| Place of origin | Yangzhou, Jiangsu, China |
| Genset power | 625KVA/500KW |
| Output current(A) | 900A |
| Rated AC Voltage(V) | 230/400V;240/440V |
| Frequency | 50HZ;60HZ |
| Power factor | 0.8 (lag) |
| Line system | Three-phase |
| Noise level(dB) | ≤102 |
| Fuel consumption at 100% load | ≤80L/h |
| Dimensions (mm) | 3200*1200*2100mm |
| Weight (kg) | 5500kg |
About Diesel Engine

Engine Basics
Engine (Powerful & Stable)
1.The integrated crankshaft, postposition gear chamber and point-line gear-meshing patent technology reduce noise level;
2.Wet cylinder liner structure facilitates maintenance and repair;
3.High mean effective pressure and power density;
4.Improved fuel consumption by P7100 fuel pump, P-injector and Honeywell turbocharger;
5.Yuchai sealing technology in piston ring and valve oil seal improves lube oil consumption;
6.High fuel efficiency and low maintenance cost;
7.Reliable cold starts at -25℃ and applicable altitude at ≤2500m without derating;
8.Major overhaul period is more than 12000 hours.
Engine Parameters
| | |
| --- | --- |
| Diesel engine model | YC6TD840-D31 |
| Engine Power | 561KW |
| Type | Four stroke and mid-cooling |
| Four stroke and mid-cooling | water cooling |
| Number of cylinders | 6/in L |
| Bore (mm) × Stroke (mm) | 152*180 |
| Exhaust Capacity(L) | 19.6 |
| Compression ratio | 14:1 |
About Alternator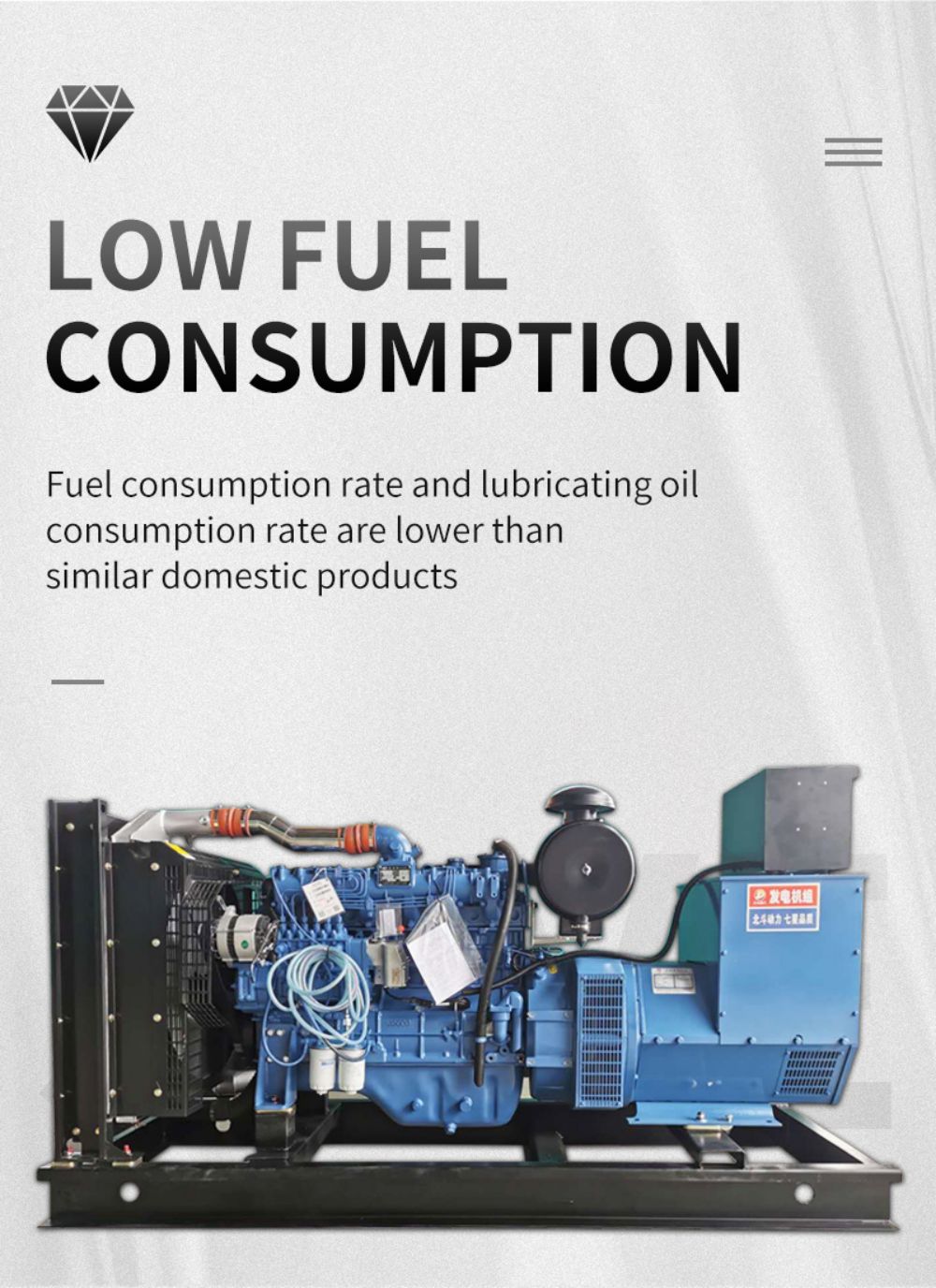 Advantages of All-copper Brushless Motor
1. Brushless, low interference: The brushless motor has removed the brush, and the most direct change is that there is no electric spark generated when the brushed motor is running, which greatly reduces the interference of the electric spark to the remote control radio equipment.
2.The all-copper generator is more durable: aluminum has a larger resistance than copper, and the heat generated during use is relatively high, so it is easy to burn the motor. Moreover, the welding of aluminum and copper cannot be naturally integrated, and the connection point of the power line is easily burnt out, resulting in the life of the whole machine of the aluminum wire motor water pump is much lower than that of the pure copper wire motor water pump.
Alternator Parameter
| | |
| --- | --- |
| Brand | Stamford;Marathon;Leroy;Beidou Power and so on |
| Power | 625KVA/500KW |
| Rated AC Voltage(V) | 230/400V;240/440v |
| Excitation way | Brushless, self-excitation, AVR |
| Rated frequency | 50HZ;60HZ |
| Insulation level | H |
| Degree of protection | IP22;IP23 |
About Controller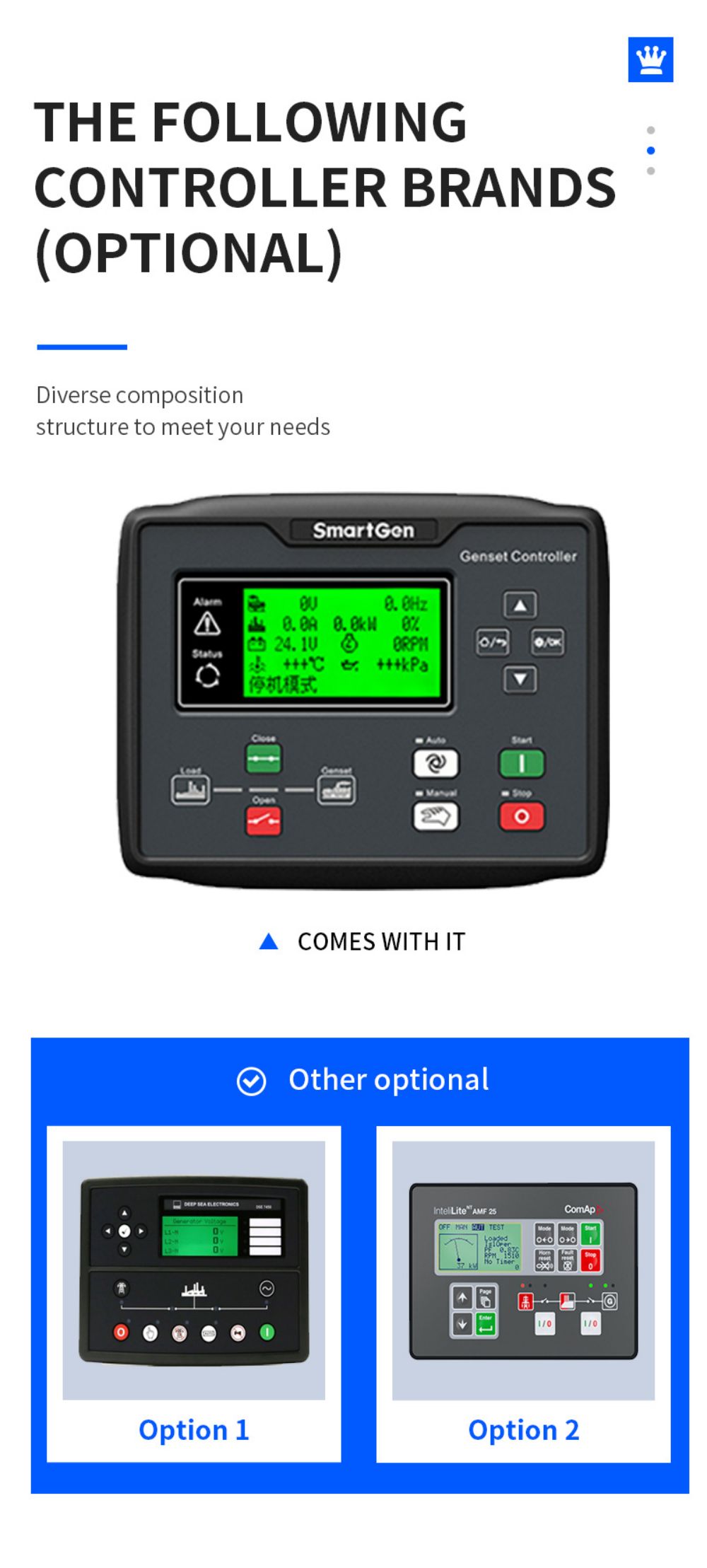 Optional Accessories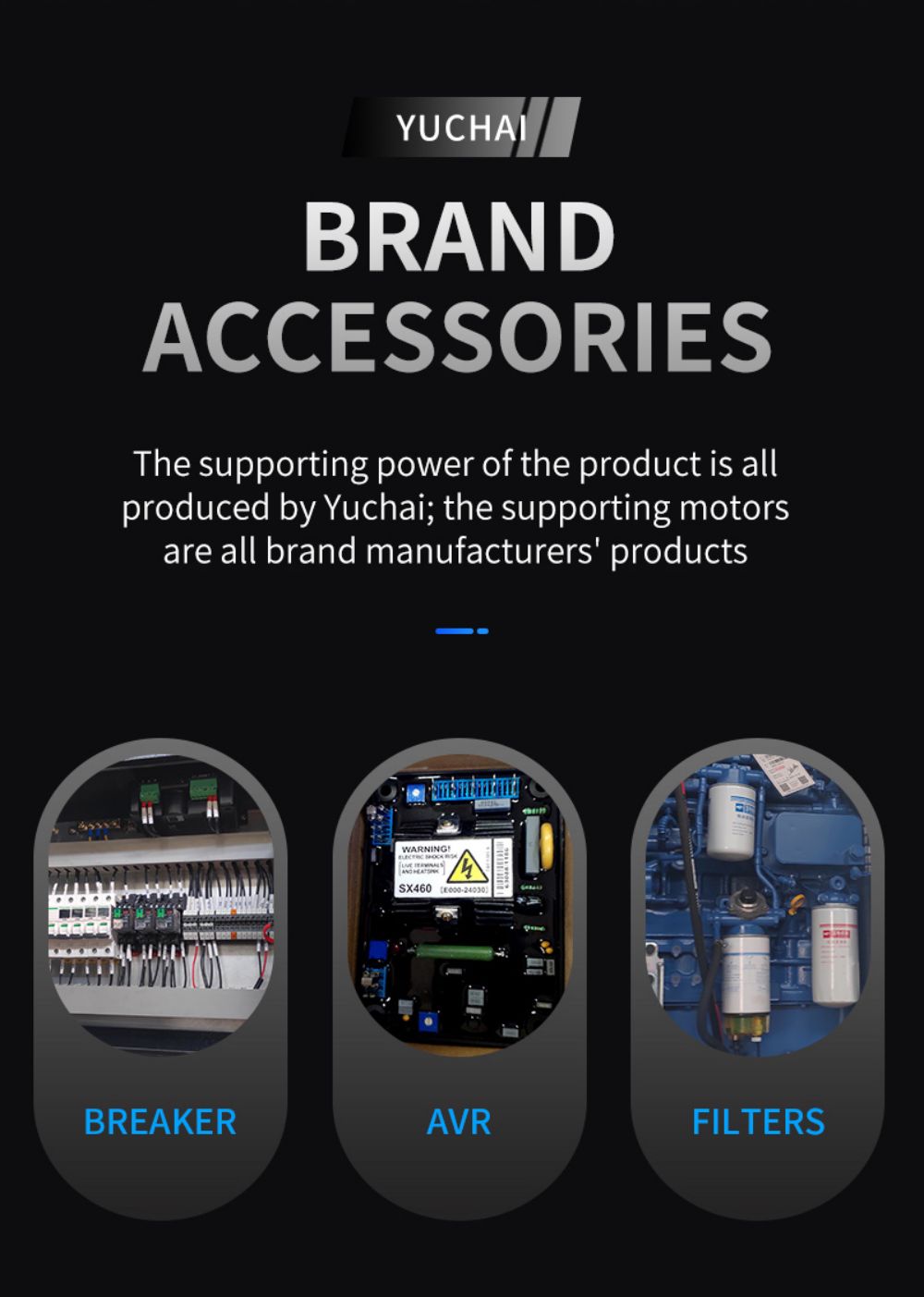 About Us