Product Description
800KVA 640KW Shanghai Engine powered diesel generator produced by Beidou Power, trustworthy quality, highly reliable performance and sincere service.The 640KW Shangchai power generator set uses the Shangchai W series SC33W990D2 engine. The W series engine is a newly designed and carefully built product by Shangchai to meet the high power demand of the generator set supporting market. Various technical indicators have reached the current international advanced level. This series of engines has the characteristics of compact structure, high reliability, good economy, low noise, and beautiful appearance. It is the optimal supporting power for the 640KW generator set built according to SAIC MOTOR manufacturing standards.
Shanghai Engine S Series Design Advantage
1.Four valves per cylinder, and the fuel system can be equipped with electronic speed regulation mechanical pumps and electronic control unit pumps, which can effectively improve combustion and emissions, and work smoothly and economically.
2.The gantry-type machine body has reasonable reinforcement ribs, and the whole machine has good rigidity. Compact structure, low vibration and low noise.
3.The split camshaft design ensures precise control of the valve and fuel injection timing. The optimized cam profile can reduce impact and improve reliability and durability.
4.Equipped with an electric pre-supply pump to realize automatic pre-supply when starting up.
BEIDOU Alternator
640KW 800KVA diesel generator set, all-copper generator is more durable. Aluminum has a higher resistance than copper, and the heat emitted during use is relatively high, so it is easy to burn the motor. In addition, aluminum and copper welding cannot naturally merge, and the connection points of the power cord are easily burned out, resulting in the life of the aluminum wire motor is much lower than the service life of the pure copper wire motor.
AVR is the abbreviation of Automatic Voltage Regulator, which is the most critical control element in the generator, similar to the human brain.
The voltage regulation and the static/dynamic response of the generator rely on it, which is similar to the function of the engine's governor.
One way is to ensure the generator outlet voltage;
Others are equipped with PF/VAR function, and can be paralleled or connected to the grid.
1. The liquid crystal display LCD is 132x64, with backlight, eight languages (Chinese, English, Spanish, Russian, Portuguese, Turkish, Polish, French) display, touch the button to operate;
2. The screen protection adopts hard-screen acrylic material, which has good abrasion and scratch resistance performance;
3. Using silica gel panel and buttons, strong ability to adapt to the high and low temperature of the environment;
4. It can monitor the common data of EFI machine (such as water temperature, oil pressure, speed, fuel consumption, etc.), and can also control startup, shutdown, high speed and low speed through CANBUS interface (controller with CAN BUS interface is required);
5. Suitable for three-phase four-wire, three-phase three-wire, single-phase two-wire, two-phase three-wire (120V/240V) power supply 50Hz/60Hz system;
6. Collect and display the mains/generation three-phase voltage, three-phase current, frequency, and power parameters;
Different type of diesel generator set can be chose, such as open type, silent type, mobile type, rain proof and trailer. Applicable for different situation and meet each customers' need, due to the conscientious service provided by Beidou Power.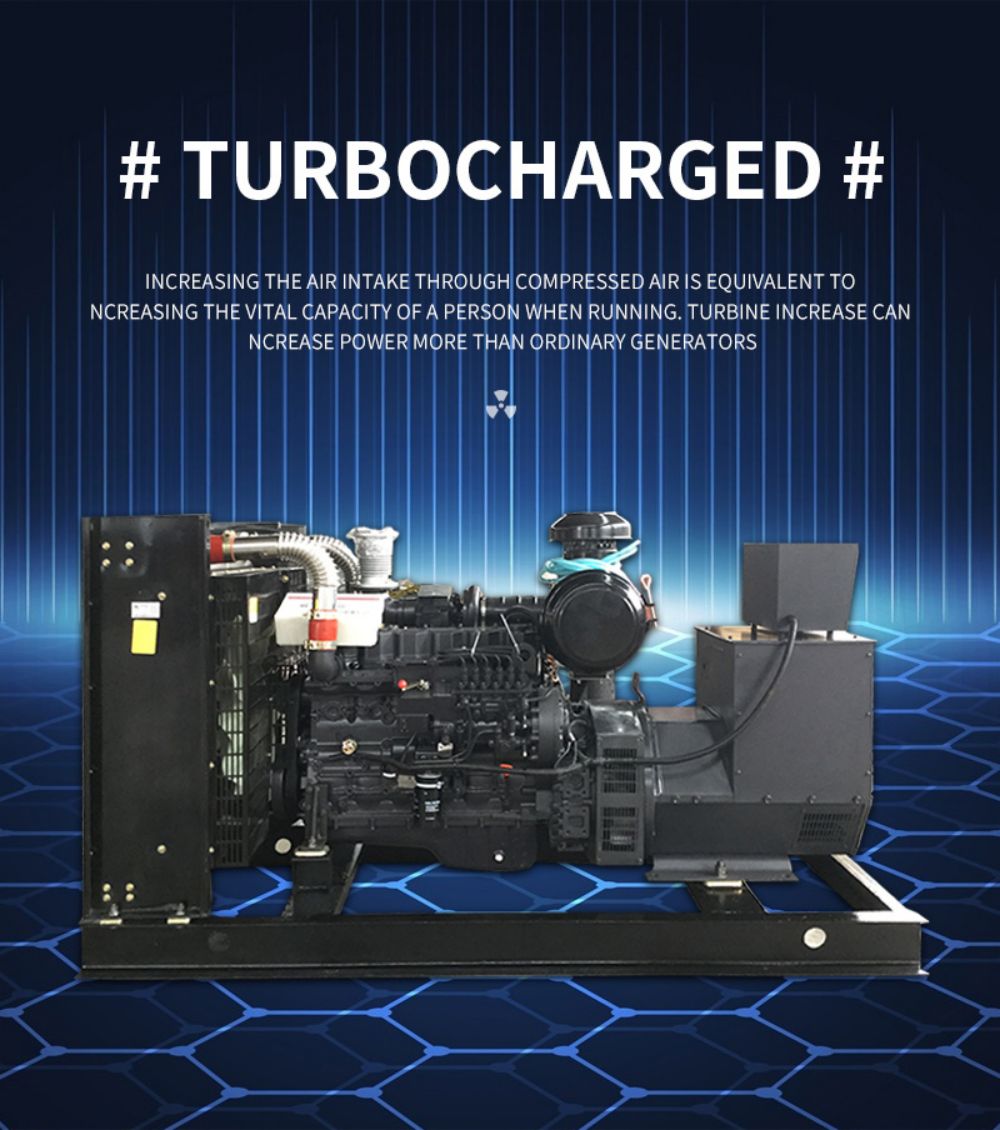 Product Mian Parts
1. Industrial water-cooled diesel engine;
2. Generator, IP22 protection, insulation class H;
3. 40℃ ambient temperature radiator, double-layer heat dissipation;
4. Electric start;
5. Standard air filter;
6. Outlet switch;
7. Steel base with anti-vibration pad;
8. Muffler;
9. Storage battery;
10. Air switch cabinet (manual);
11. User operation manual.
Remarks:
1. The unit adopts an integral structure, and all components are firmly installed on the solid channel steel of the base.
2. Ensure that there are no undesirable phenomena such as oil and water leakage.
3. Direct-injection generator sets have no correction power when the altitude is less than 1000 meters; between 1000-3000 meters, each rise of 500 meters is corrected 4%, and between 3000-5000 meters, each rise of 500 meters is corrected 6%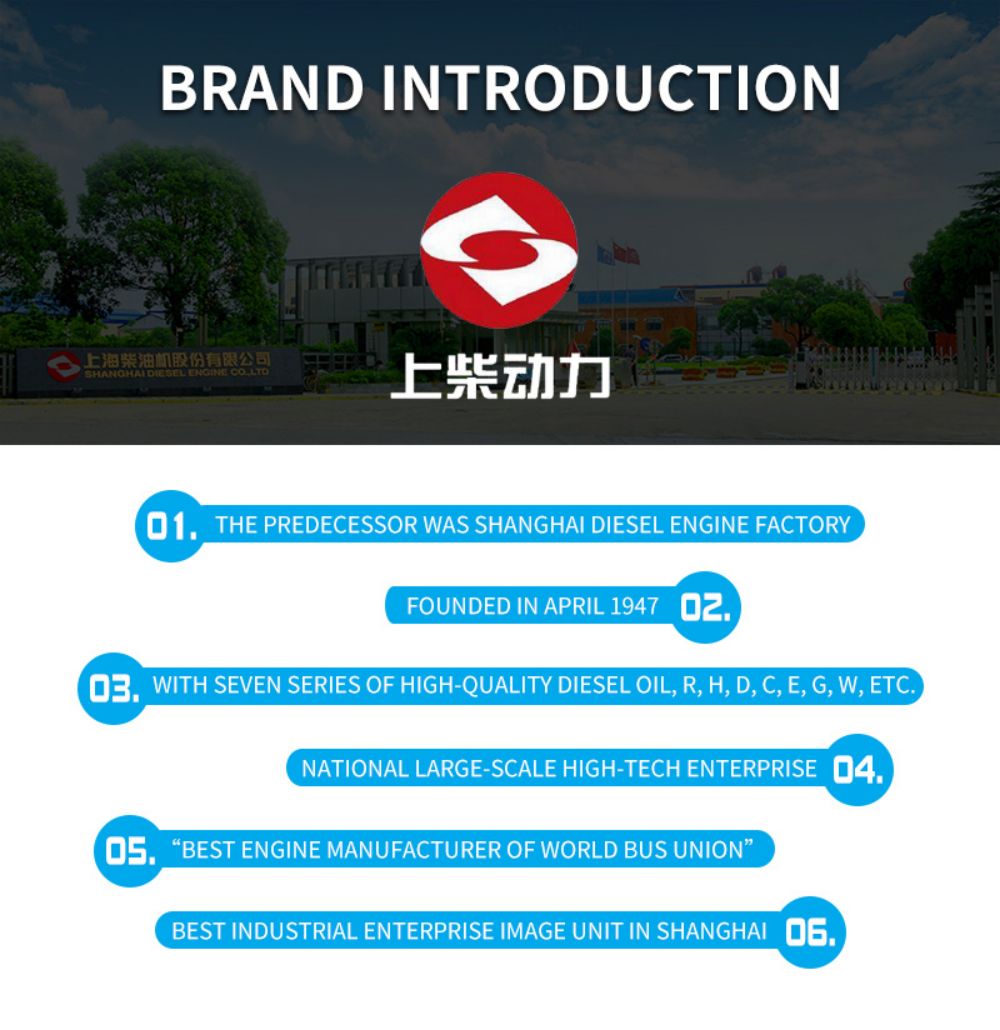 Our Service
As a professional power equipment company, our company not only provides high-quality products, but also provides dedicated services. We have nationally recognized professional generator production lines. We have a professional sales and technical team to solve any technical or other problems for you. From the moment you contact us, you are our first class guest. Any questions about the selection, installation, transportation, personnel training, and after-sale maintenance of the unit will be fully resolved for you.