Product Description
The Cummins mobile series generator set is assembled by adding a mobile trailer to the Beidou Cummins generator set.The strong power of Cummins, the stable output of the Beidou generator set, and the flexible movement of the trailer can adapt to different outdoor working environments.
Cummins Advantage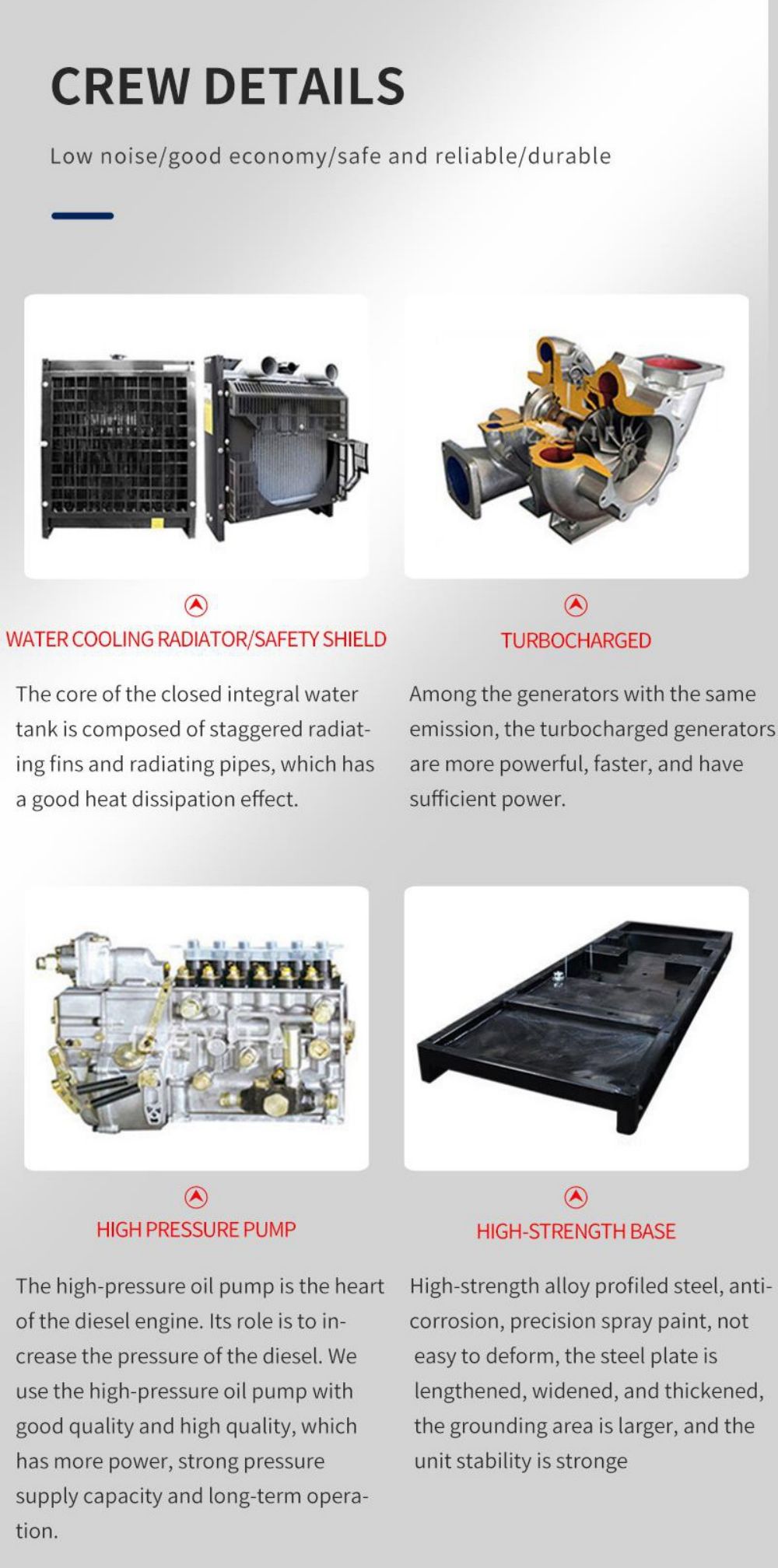 Cummins has top-notch diesel engine technology, strong power, stable and reliable, and is a good power supply for diesel generator sets. Beidou's Cummins series not only have ordinary open-shelf types, but can also be equipped with rainproof boxes, silent boxes, mobile trailers and automatic transfer switches, etc., to meet the different needs of users.
The Beidou Cummins mobile generator set series has two basic configurations: 
mobile rainproof type  (cummnis generator + rainproof canopy + trailer)
mobile silent type (cummnis generator + rainproof  and low noise canopy + trailer)
Both types can be used outdoors and are easy to move. The difference lies in the craftsmanship and materials of the cabinet. The silent cabinet not only prevents rain, but also greatly reduces the noise of the generator when it is running.
Apart from a good generator set, the trailer chassis is also important to movable generator. Beidou uses thickend chanel steel chassis in trailer and the steel is thicker than normal product. This makes beidou mobile diesel generator powered by cummins more strong and will not broken even if an violent bumps or bumps. 
High quality shock pad Beidou chooses helps reduce the sound, machine wear and loose parts caused by vibration during running. It also makes Beidou trailer type generator can run in rough roads.
Wear resistant tires has much longer service life which can help users save later expanse. It can also drive better on bad roads and has a wider range of applications.
Safey is always the most important thing that both Beidou and users care. Beidou designed emergency hand braker which can stop the trailer quickly when emerency situation. And also synchronous braker avaliable, which can break together with the tractor.
Product Advantages
1. Four wheels design, scientific and practical.
2. Equipped with steering traction shaft, convenient for highway transportation and site penetration.
3. The paint used in the mute shell is environmentally friendly, and the color is available to the user.
4. Adjustable plug-in tractor, suitable for tractors of various heights.
5. Cummins engine has good performance, compact structure and excellent quality.