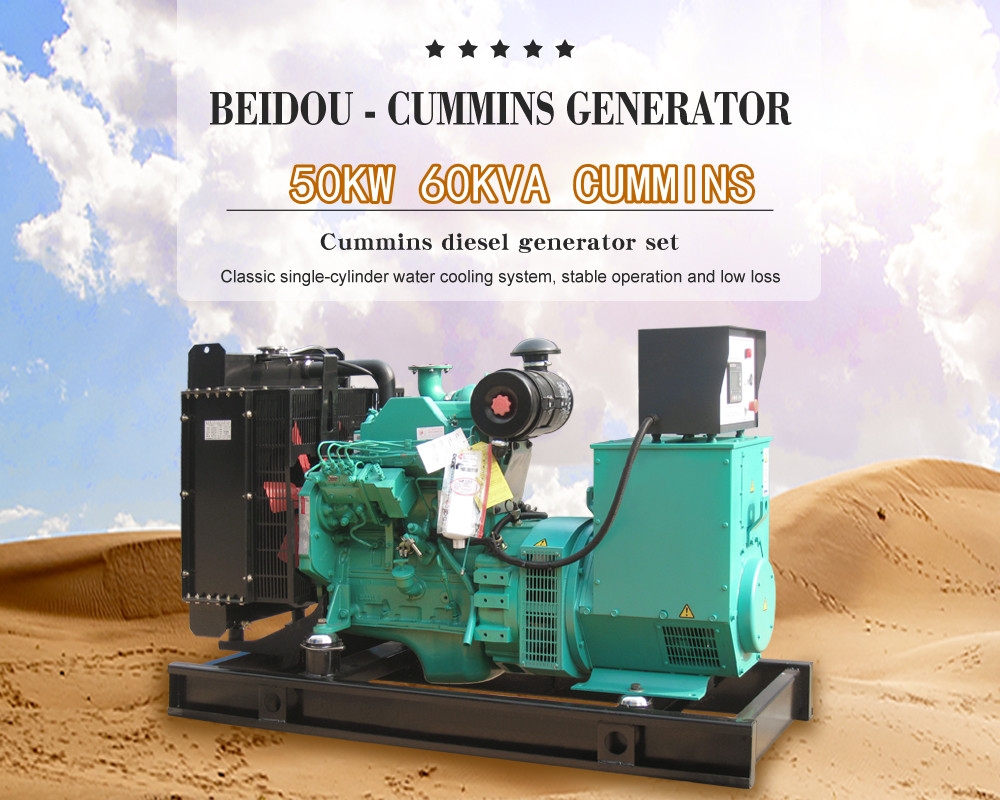 About The Genset
The BD-C50 diesel generator set produced by Beidou Power Equipment Co., Ltd. is supported by the internationally renowned brand Cummins. It is equipped with an all-copper brushless motor and a computer module intelligent control system. Its main power is 50KW (62.5kva) and the backup power is 55KW (68.75kva), diesel generator set is a kind of power generation equipment with diesel as the main fuel. The diesel engine is used as the driving force to drive the generator to generate electricity and convert kinetic energy into electrical energy and thermal energy. It is a mechanical equipment for factories, hospitals, schools, Ideal power source for mines.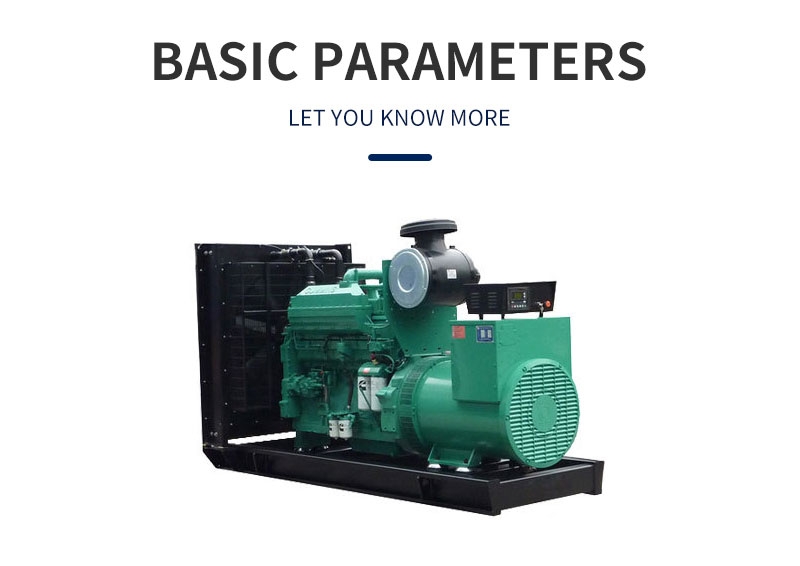 | | |
| --- | --- |
| Brand | Beidou Power |
| Model | BD-C50 |
| Place of Origin | Yangzhou, Jiangsu, China |
| Genset Power | 60KVA/50KW |
| Output current(A) | 90A |
| Rated AC Voltage(V) | 230/400V;240/440V |
| Frequency | 50HZ;60HZ |
| Noise level(dB) | ≤102 |
| Fuel consumption at 100% load | ≤8L/h |
| Dimensions (mm) | 1800*900*1400mm |
| Weight (kg) | 960kg |
About Diesel Engine
The diesel engine adopts the internationally renowned brand Cummins
4BT Cummins: Engine Basics
Feature of Cummins 4BTA3.9-G2 Generators Engine:
Excellent Power Performance: The design of exhaust bypass valve makes more perfect low speed performance, and better performance.
Better Reliability: Integrated design, 40% parts less than other similar engines, greatly reduced the failure rate.
Lower Maintenance and Repair Costs: Fewer parts greatly reduced the maintenance cost.
Excellent Cold Start Performance: Pass the low temperature verification at Mohe, in Heilongjiang.
High Fuel Efficiency: Fewer fuel consumption at leading level than other competitive products.
Engine Parameter
| | |
| --- | --- |
| Diesel engine model | 4BTA3.9-G2 |
| Engine Power | 64W |
| Type | Four stroke and mid-cooling |
| Four stroke and mid-cooling | water cooling |
| Number of cylinders | 4/in line |
About Alternator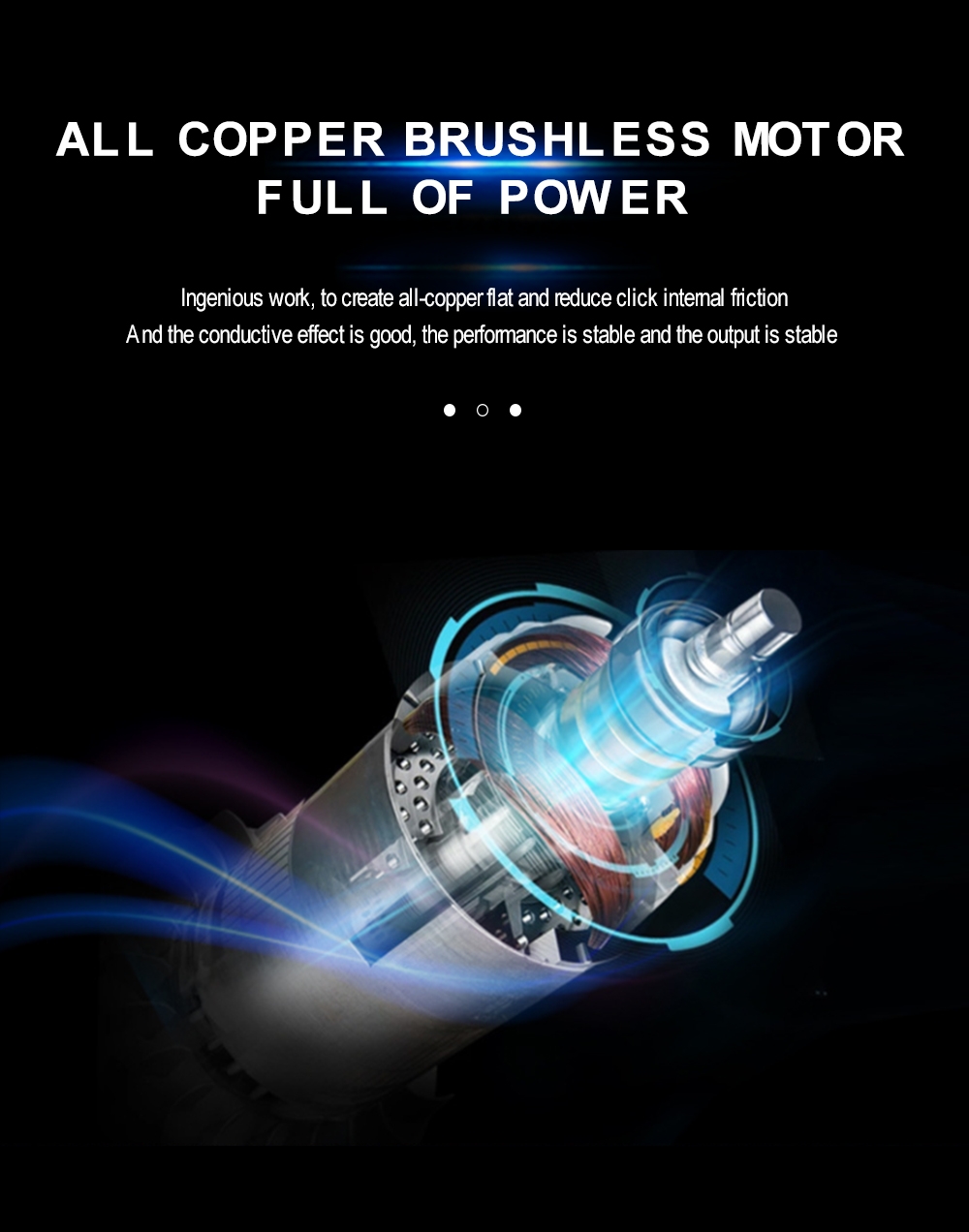 Beidou power genset are all equipped with all-copper brushless alternators:
All-copper brushless alternators have the following advantages:
1. The all-copper generator is more durable.Aluminum has a larger resistance than copper, and the heat generated during use is relatively high, so it is easy to burn out the motor.
2.Pure copper wire motor is more energy efficient. The resistance of circuit elements is proportional to the amount of heat generated, and the larger the resistance, the greater the heat.pure copper wire has lower resistance than aluminum wire, low heat  generation, smooth current, no heat waste, energy saving and energy saving.
3. The pure copper core motor is quieter. The noise test of the pure copper wire motor water pump is only 58 decibels.
Alternator Parameter
| | |
| --- | --- |
| Brand | Stamford;Marathon;Leroy;Beidou Power and so on |
| Rated AC Voltage(V) | 230/400V;240/440v |
| Excitation way | Brushless, self-excitation, AVR |
| Rated frequency | 50HZ;60HZ |
| Insulation level | H |
| Degree of protection | IP22;IP23 |
About Controller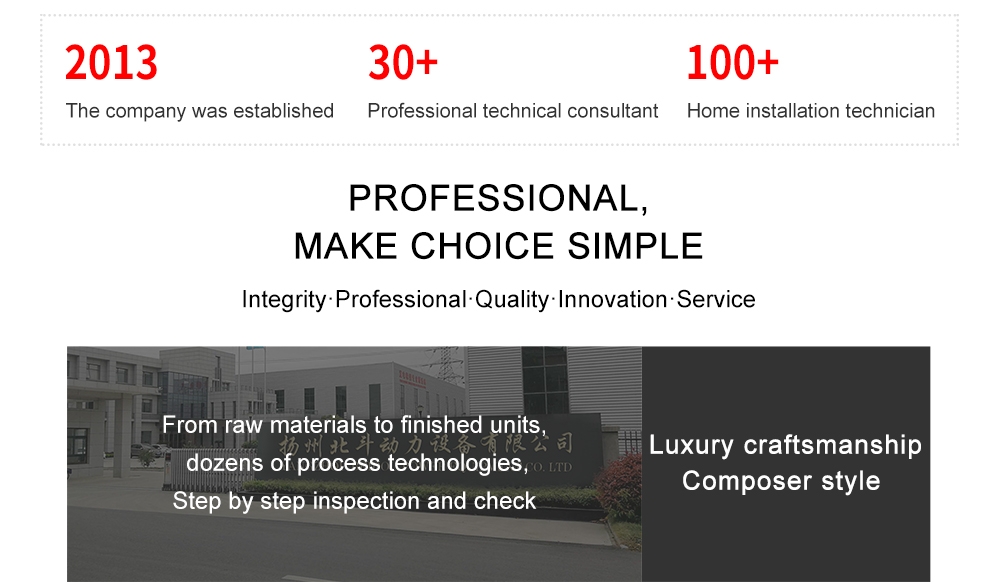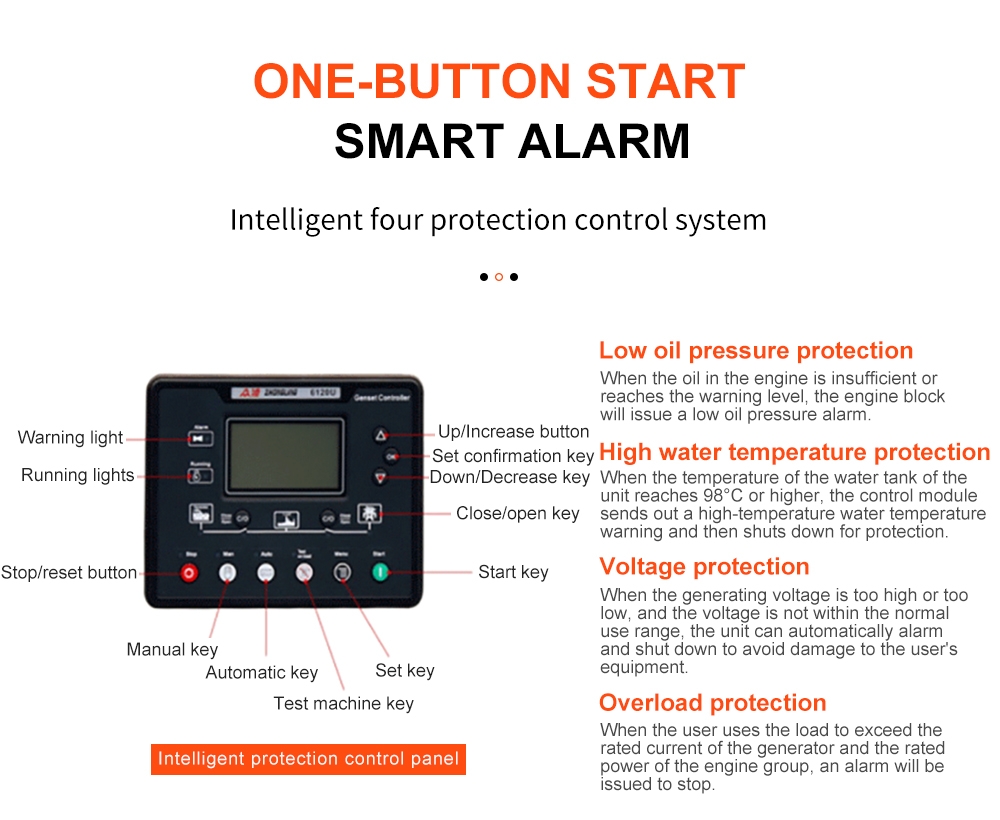 Optional Accessories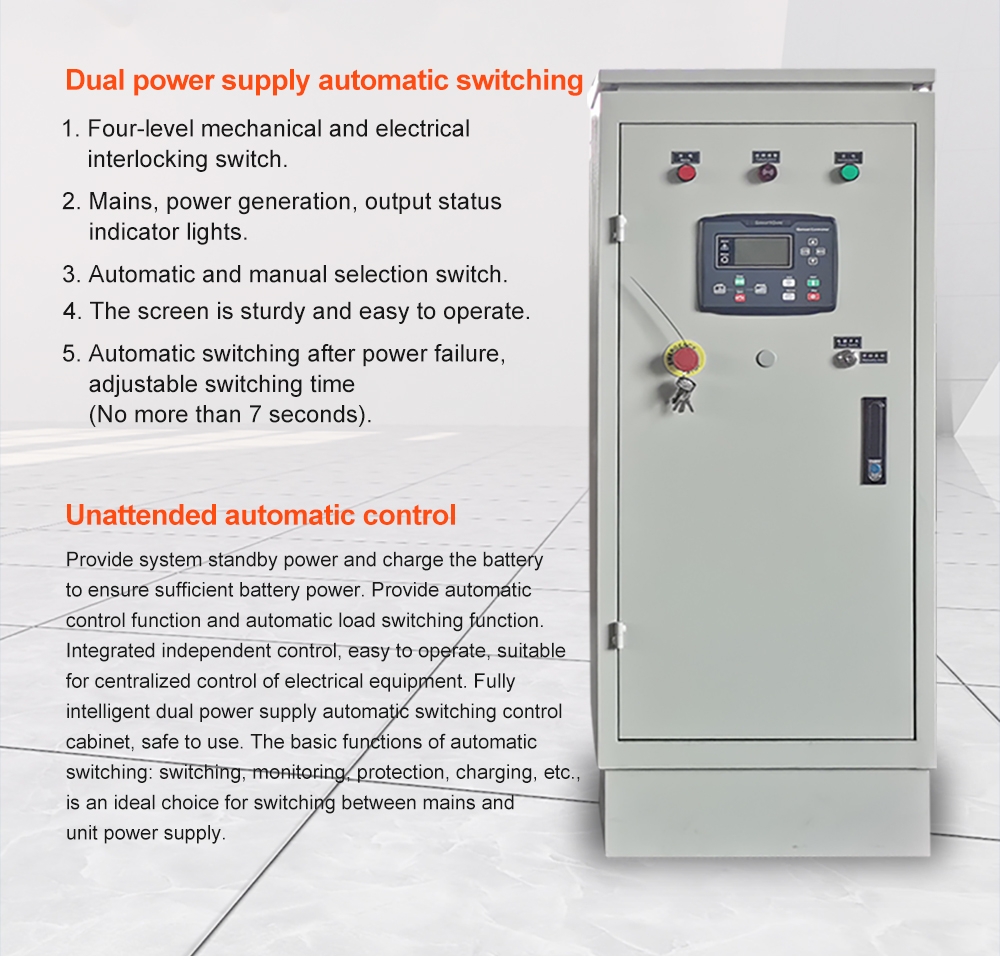 About Us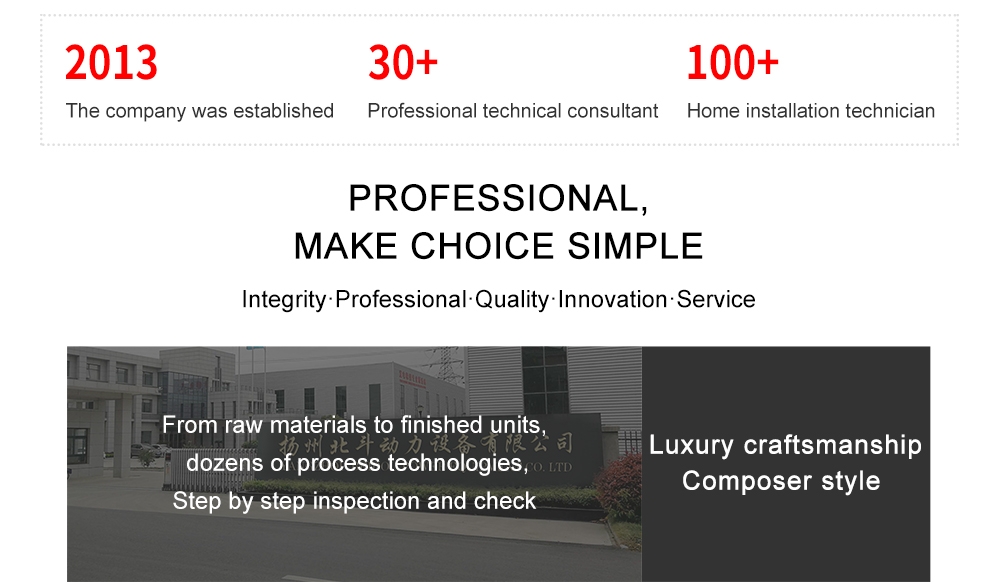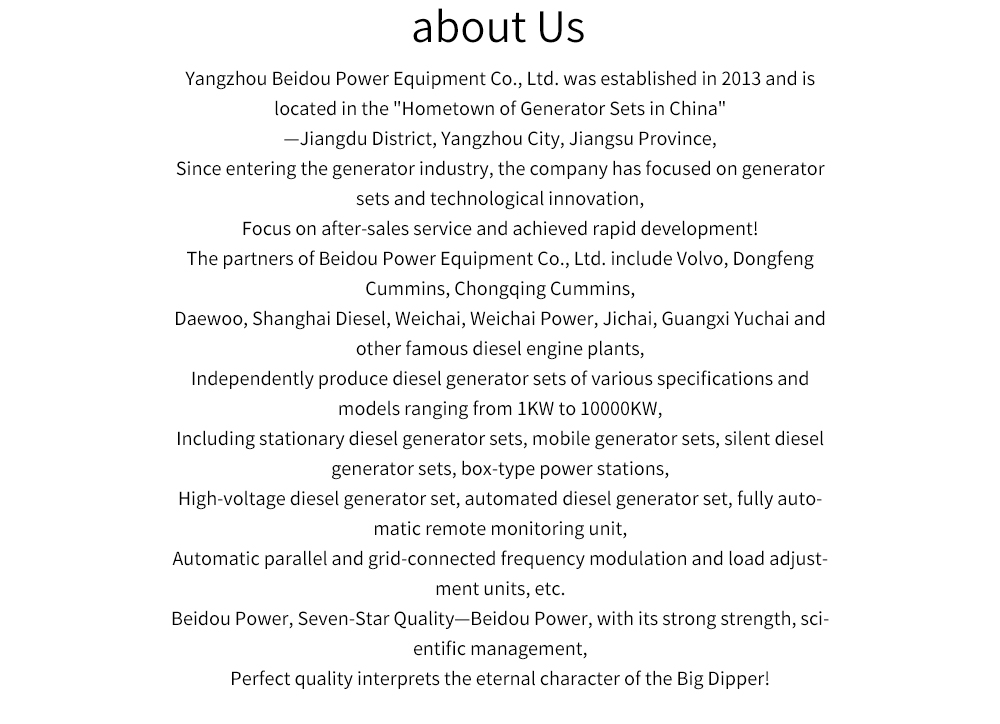 Other Types