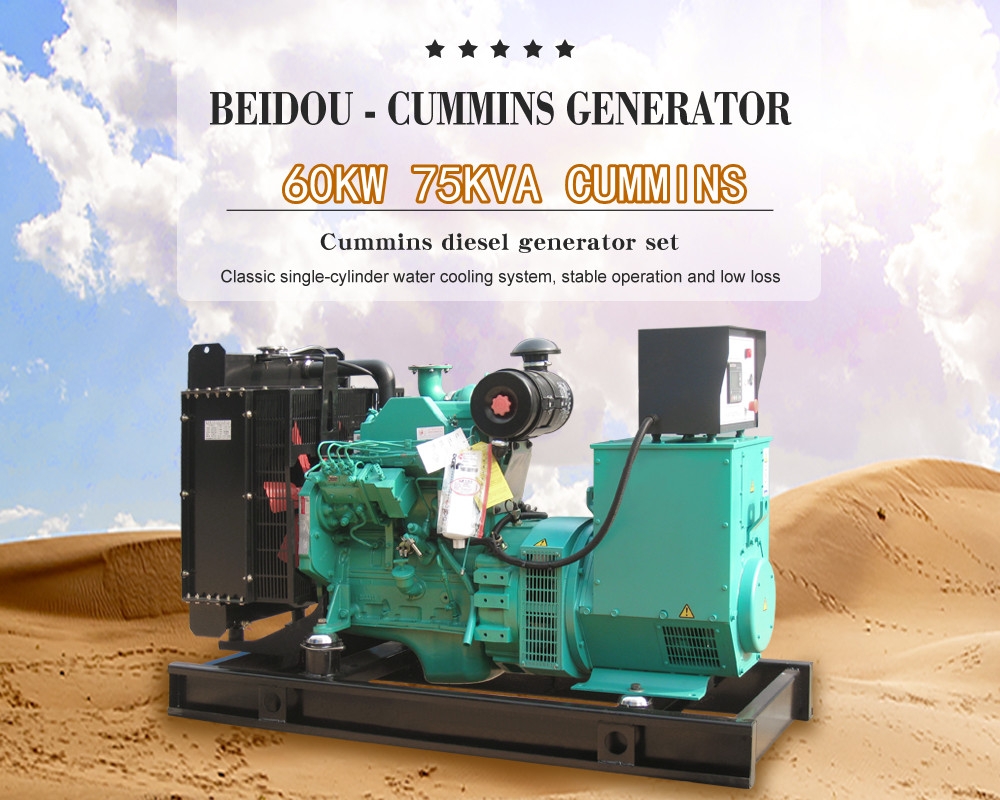 About The Genset
BD-C60 diesel fueled generator, diesel generator set can usually be used in three situations: mainly, standby and emergency, 60kw genset can usually be used for mainly or standby power in factories, hospitals, schools, mines.BD-C60 diesel genset main power is 60kw while the backup power is 66kw,the diesel generator set adopts well-known brand new Cummins diesel engine, equipped with all-copper brushless alternator, and the motor has an automatic voltage regulator (AVR),the operating environment of the genset is -20°C—+40°C, and the operating altitude is below 2000m,all machines are strictly tested before shipment, and a test report is attached,the report records the detailed test data.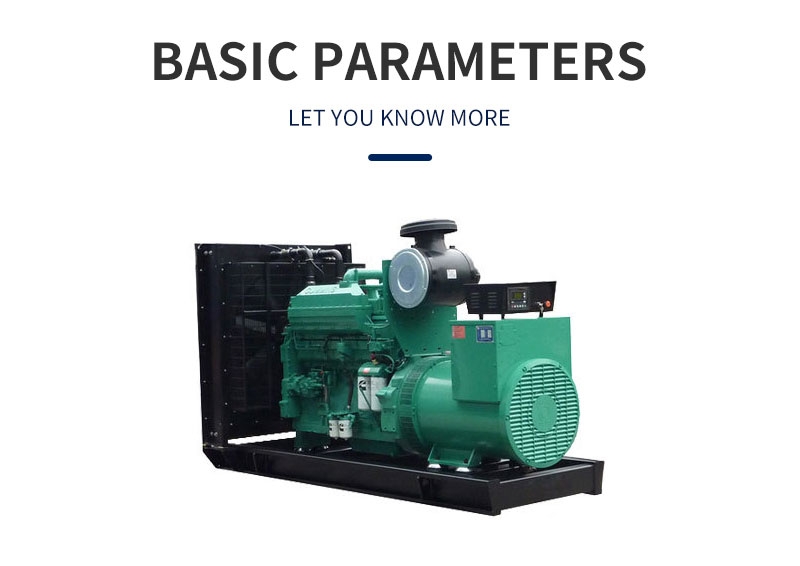 | | |
| --- | --- |
| Brand | Beidou Power |
| Model | BD-C60 |
| Place of Origin | Yangzhou, Jiangsu, China |
| Genset Power | 75KVA/60KW |
| Output current(A) | 108A |
| Rated AC Voltage(V) | 230/400V;240/440V |
| Frequency | 50HZ;60HZ |
| Noise level(dB) | ≤102 |
| Fuel consumption at 100% load | ≤9.6L/h |
| Dimensions (mm) | 1900*900*1400mm |
| Weight (kg) | 1000kg |
About Diesel Engine
The diesel engine adopts the internationally renowned brand Cummins
1. Efficient and fuel-saving: the cylinder bore adopts a platform mesh honing design, the perfect geometric structure effectively prevents oil leakage.
2. Adopts advanced technologies such as new piston ring components and gasket crimping molding to reduce oil loss.
3. Manufacturing process: The cylinder block and cylinder head adopt integrated design, which eliminates the occurrence of engine water leakage and oil leakage.
4. The parts are about 40% less than other similar engines, and the failure rate is greatly reduced.
5. Strong power: adopts Holset supercharger with integral wastegate valve, low-speed response and strong power.
Engine Parameter
| | |
| --- | --- |
| Diesel engine model | 4BTA3.9-G11 |
| Engine Power | 80W |
| Type | Four stroke and mid-cooling |
| Four stroke and mid-cooling | water cooling |
| Number of cylinders | 4/in line |
About Alternator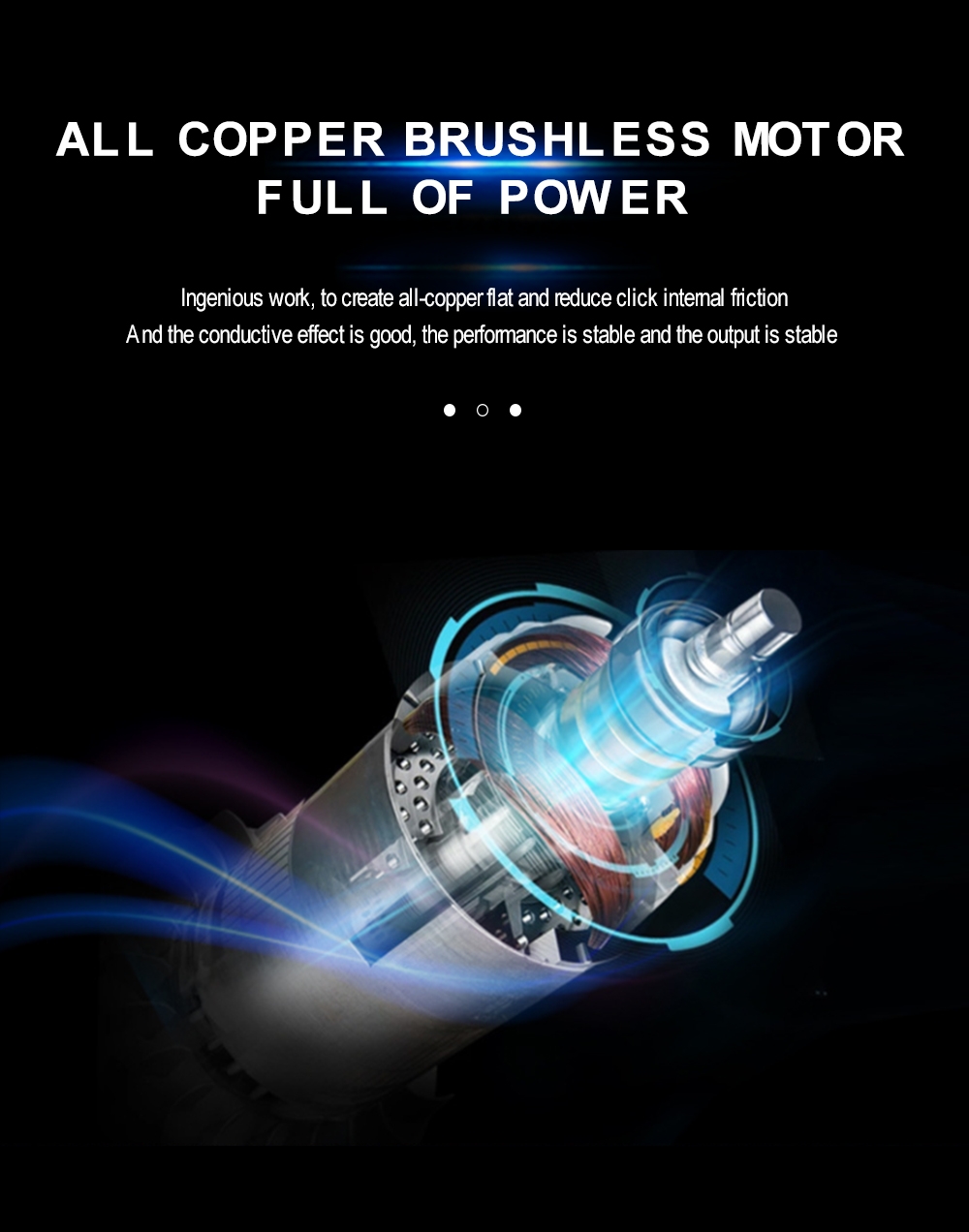 Beidou power genset are all equipped with all-copper brushless alternators:
Advantage of brushless generator
1. no brush, low interference;
2. low noise, smooth operation;
3. long life, low maintenance cost.
Briefly, the movement of the generator is mainly used for electrical conduction, and the conductivity of the metal material is better. Let's take a look at the reference value of metal conductivity:
Silver: 100%; copper: 99%; gold: 76%; iron 74%
From these values we can conclude that silver and copper are more suitable for electrical conduction. But the price of silver is relatively high, so copper is the perfect movement for the generator. Therefore, in selecting the alternator, Starlight Power recommends that customers choose a full copper alternator.
Conductive materials used as wires and cables are usually copper and aluminum (rich in the earth's crust, low price, good electrical conductivity, good metallability). The conductivity of copper is high and the resistivity of 50°C: 0.0206Ω·mm2/m for copper and 0.035Ω·mm2/m for aluminum. When the current-carrying capacity is the same, the cross section of the aluminum wire is about 1.5 times that of copper. The copper core loss is relatively low, the mechanical properties of the copper material are better than that of the aluminum material, and the ductility is good, which is convenient for processing and installation. The fatigue resistance is about 1.7 times that of aluminum.
Alternator Parameter
| | |
| --- | --- |
| Brand | Stamford;Marathon;Leroy;Beidou Power and so on |
| Rated AC Voltage(V) | 230/400V;240/440v |
| Excitation way | Brushless, self-excitation, AVR |
| Rated frequency | 50HZ;60HZ |
| Insulation level | H |
| Degree of protection | IP22;IP23 |
About Controller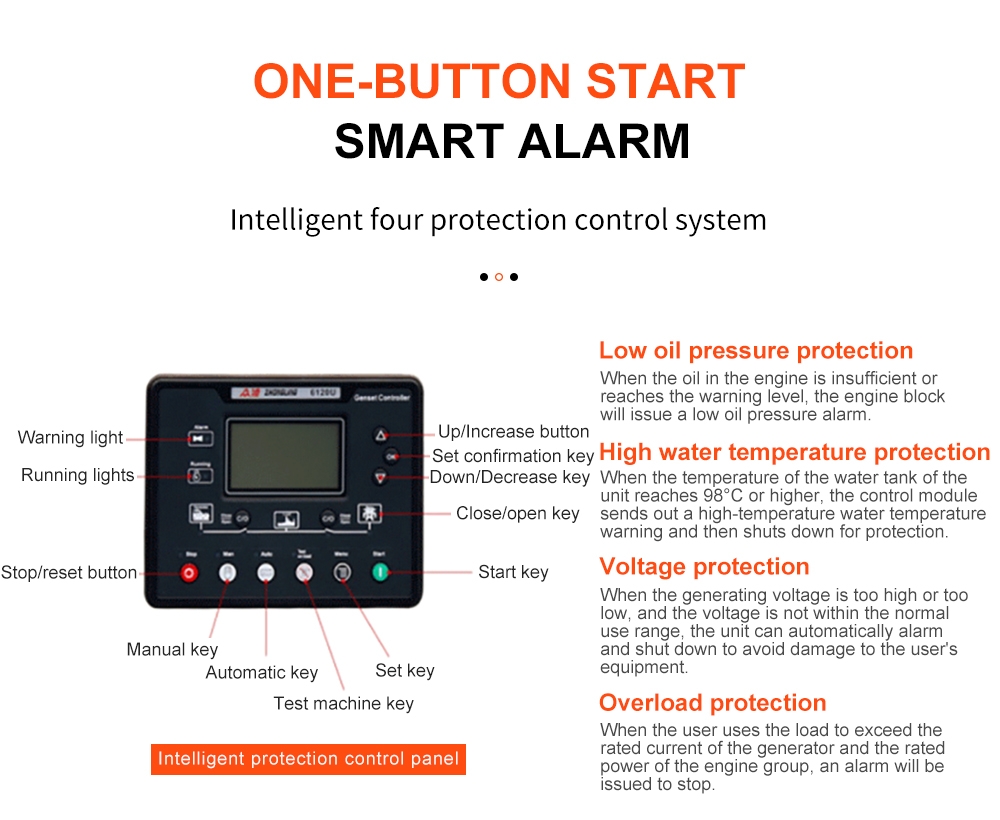 Optional Accessories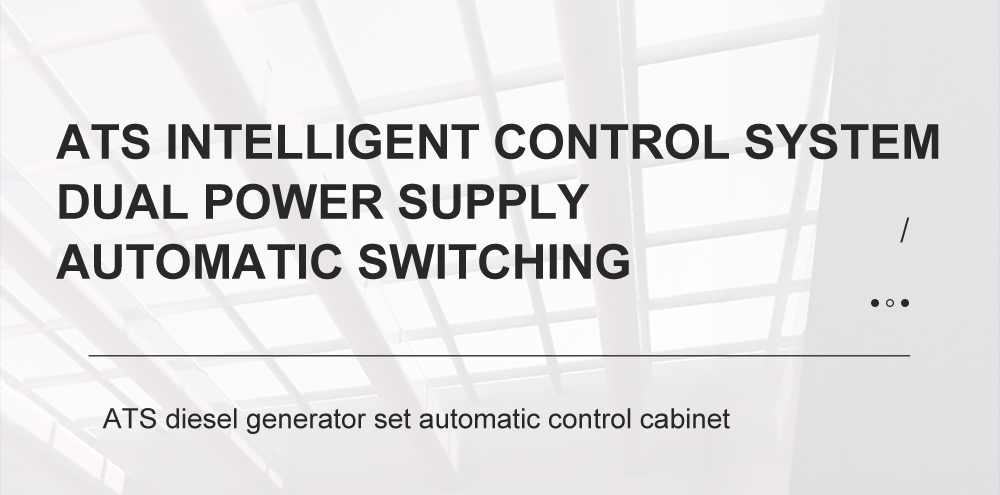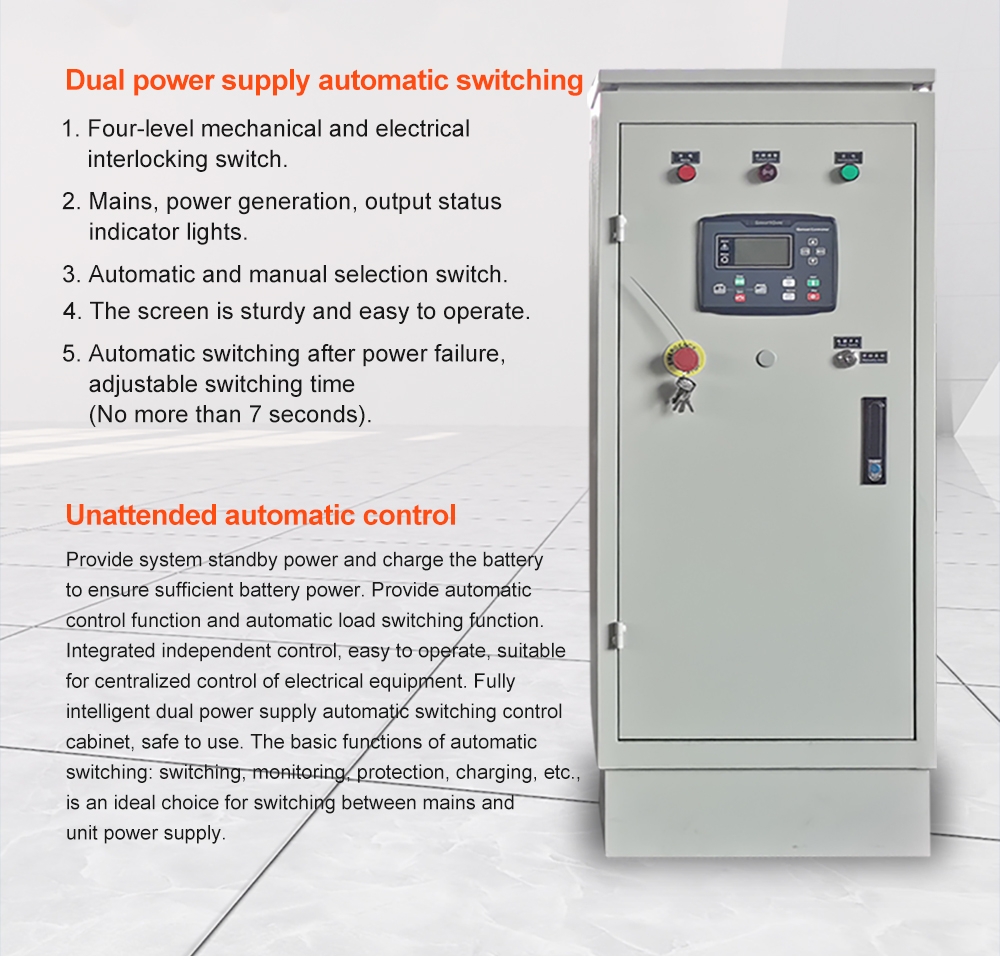 About Us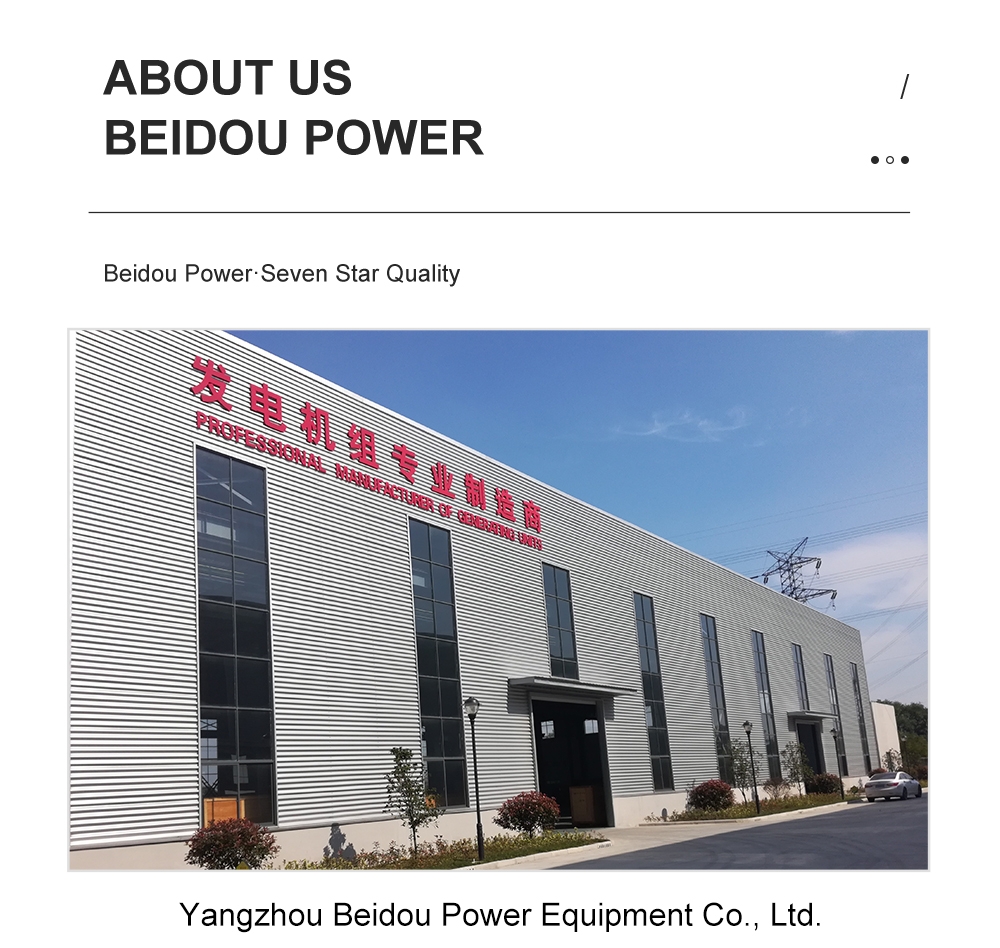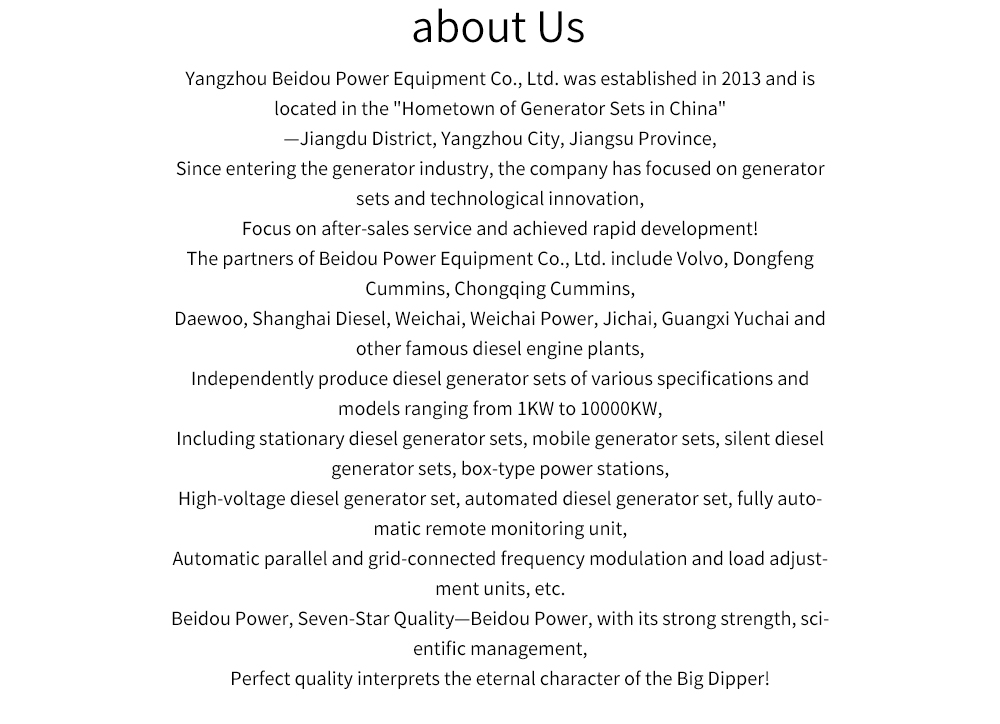 Other Types